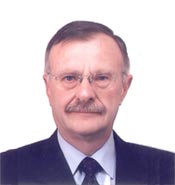 We were pleased to know that after almost 1 year of "retirement" from the profession Jean-Michel RENARD has returned as the CEC Director in FIJA Group.
We are sure that his experience will be a strong base for the development of this company.
When we called Jean-Michel RENARD on phone, he stated that professionalism and personal relationships with FIJA, CEC and its employees were the determining factors behind his decision.
He has expressed great satisfaction in continuing his work in the swimming-pool sector and would like to thank all those who have already congratulated him for taking up this new challenge.
Loïc BIAGINI /EuroSpaPoolNews