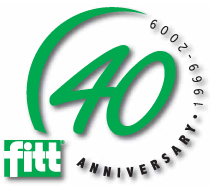 This year the Italian company FITT® is celebrating its fortieth anniversary. In 1969, Rinaldo MEZZALIRA inaugurated the Viplast company that went on to become FITT®.
In light of the slowdown of the world economy, while the company is celebrating this anniversary but at the same time it continues to be completely devoted to routine work by building on the quality that distinguishes its products since the beginning and by developing on the services offered to clients.
FITT®
has chosen the policy of honouring its forty years' old history by constantly innovating, evolving and improving in order to offer concrete answers.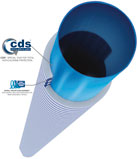 Le tuyau Barrierflex CDS® pour piscines et spas
Here it's worth remembering that the company markets
Barrierflex CDS®
, the first spiral pipe for swimming pools and spas that is
100% resistant to aggressions of chlorinated water.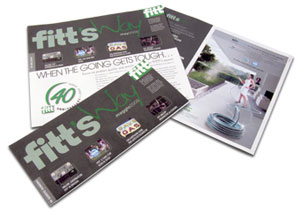 Other innovations include,
FITT's Way: the all new newsletter.
It is more compact and has more modern graphics that reflect the
identity of a dynamic and forward-looking enterprise.
The newsletter starts with a message of the President,
Alessandro MEZZALIRA
, who takes on the attitude adopted by the company in order to overcome the economic crisis: the pride of being strongly involved in the company.
Please click here to consult the newsletter.