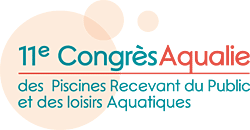 For the past 3 years, public swimming-pool and wellness centre suppliers have had their own exhibition: Aqualie.
Drawing on the expertise of the team in charge of the world swimming-pool exhibition held in Lyon (for the 14
th
time in 2008),
Aqualie 2009
will be the third event of its kind to be held on
December 1 - 2 at the Parc Floral in Paris, attracting over 110 French and international exhibitors.Aqualie 2009: a comprehensive range of services
Design and operation of aquatic leisure and wellness centres
Construction, equipment, materials, accessories
Wellness Fitness
Services
Pool environment
Exhibition and Congress: the ideal format for packing in projects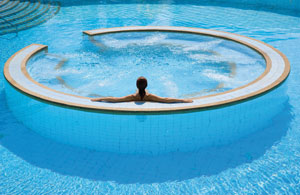 > 2-day exhibition
drawing together players from the aquatic leisure and wellness sector, to present your products and services to decision-makers and specifiers.
> 2-day congress
for informing decision-makers, technicians and managers of aquatic and wellness centres.
The
11th Aqualie Congress in 2009
for public swimming-pools and aquatic leisure centres will focus on four areas:
Building design
Equipment
Services to users
Risk management
> Wellness Aqualie workshops.
Round table discussions devoted to spa design and equipment.