The new DEL Premium alveolar cover is the entirely fruit of CF Group's R&D technology. It provides remarkable thermal performance thanks to the patented shape and contour of its alveolar bubble that contains more air.

An exclusive design and an excellent insulation
Its exclusive design thus enables the space between bubbles to be reduced to the maximum, which contributes to excellent insulation by reducing thermal bridges (-19% compared with the Geobubble and -39% compared with round bubbles) between the pool water and outdoor air. These two qualities provide insulation performance up to 7%* greater than for a Geobubble.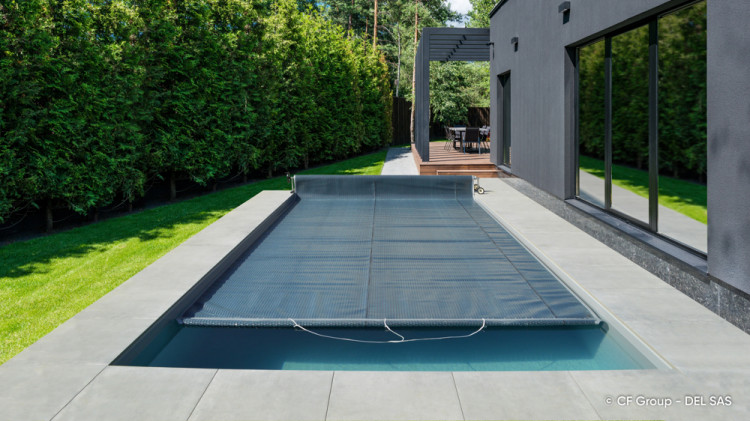 DEL Premium alveolar cover
Another advantage of the isothermal cover: the thickness of its film at 550 µm, combined with a design that limits material thinning and anti-UV treated material offer strength and durability.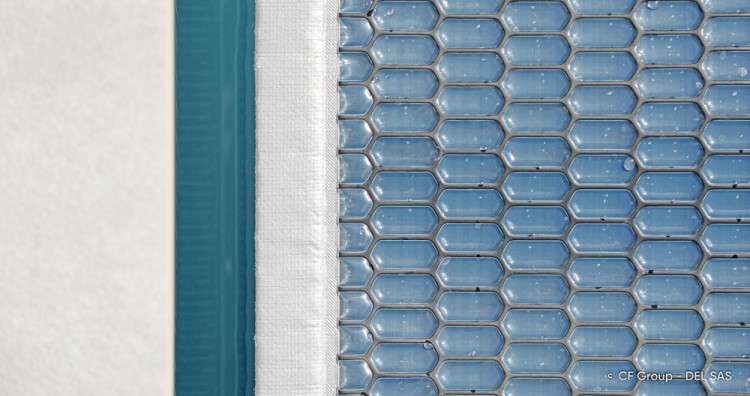 Patented shape and contour of the alveolar bubble that contains more air
The cover comes in two versions: black and translucent blue. The first, which is completely opaque, enables optimal action against photosynthesis (limiting the development of algae), the second provides excellent thermal performance.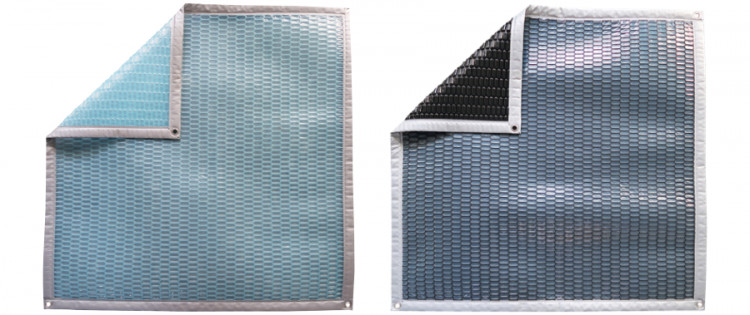 Two versions: black and translucent blue
Regardless of the version chosen, the DEL Premium alveolar cover contributes to the reduction of water and energy consumption thanks to reduced water evaporation and the dirt barrier that enables better controlled and more economical pool treatment and usage.
*LNE trial - February 2022 - Thermal resistance calculation according to standards EN17645, EN ISO 6946 and NF EN ISO 10211.