To respond to the problems of swimming pools that cannot benefit from solar energy, such as indoor pools, or commercial pools in use throughout the day, Plastipack has developed a patented solution providing 90% of the performance of a traditional 5mm foam cover at a fraction of the cost. Indeed, for these pools, the use of a solar cover is limited or an alternative heating solution is often expensive.
Innovative and patented technology, coupled with enhanced UV stabilisation
As a specialist in the manufacture of covers for swimming pools, Plastipack has therefore designed the RaeGuardTM cover with innovative and patented GeoBubbleTM air cell technology, coupled with enhanced UV stabilisation. This heat retention cover provides an insulating barrier, preventing heat transfer and heat loss, while protecting the pool from pollution. The pigments in its silver (front) and white (back) layers are designed to reflect and scatter heat transfer. This new cover prevents water evaporation and prevents the pool from cooling down at night.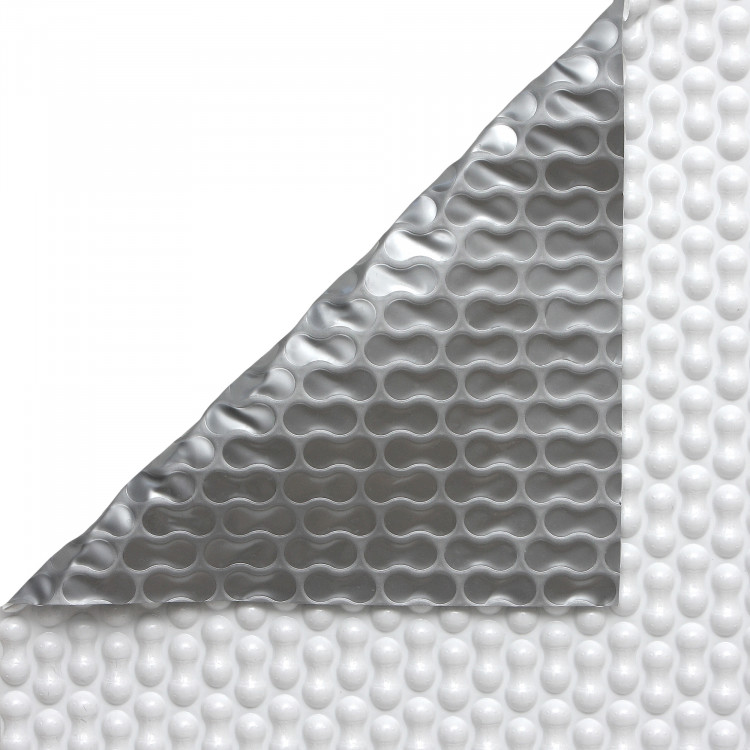 RaeGuardTM
RaeGuard
TM
comes with an 8-year manufacturer's warranty and an 8-year plus expected lifespan. Offering typical payback times of less than a year, RaeGuard
TM
materials will save pool owners money, energy and resources. A version is also offered with a reinforced woven top layer, for greater longevity and durability.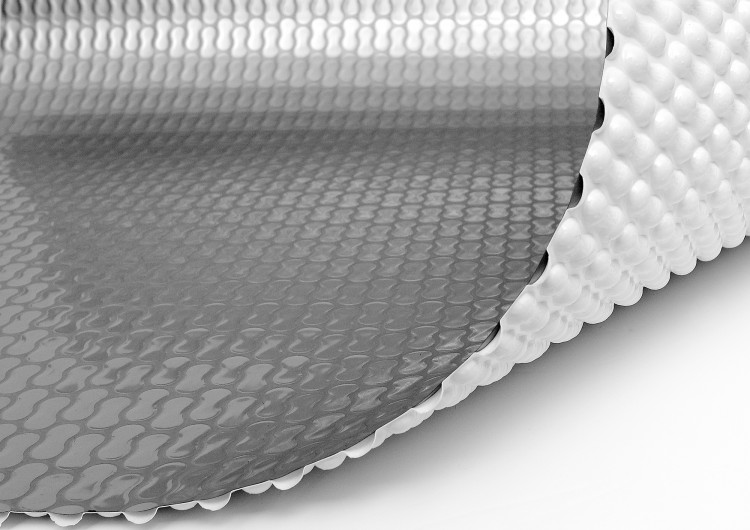 RaeGuardTM