With over 30 years of experience, Oy Nordic SPA Ltd aims to offer well-designed and well-manufactured Finnish outdoor hot tubs at a reasonable price to increase the well-being and enjoyment of its customers.
Oy Nordic SPA Ltd is a Finnish manufacturer of outdoor hot tubs. The outdoor hot tubs manufactured by the company are sold under the brand names Novitek, Cello and Drop. Novitek is an own brand and has a sales organization selling outdoor hot tubs to retailers all over Europe. Novitek also offers all accessories, supplies and spare parts for the outdoor hot tubs.
Spas that are easy to maintain and designed to last for years
Novitek has a total of 15 different models in three different ranges. All models can be configured according to end customers' needs when it comes to inside and outside colors and accessories/attachments. Even with customized products the lead time is kept short and transit time is usually only few days from Finland to Centarl Europe .
The Novitek spas, designed to last years and energy efficient companions, are made in a way that every component inside the spa is easy and quick to access and change. Novitek provides distributor or direct factory support in all maintenance cases. Also, the warranty for every Novitek Spa is manufacturer backed.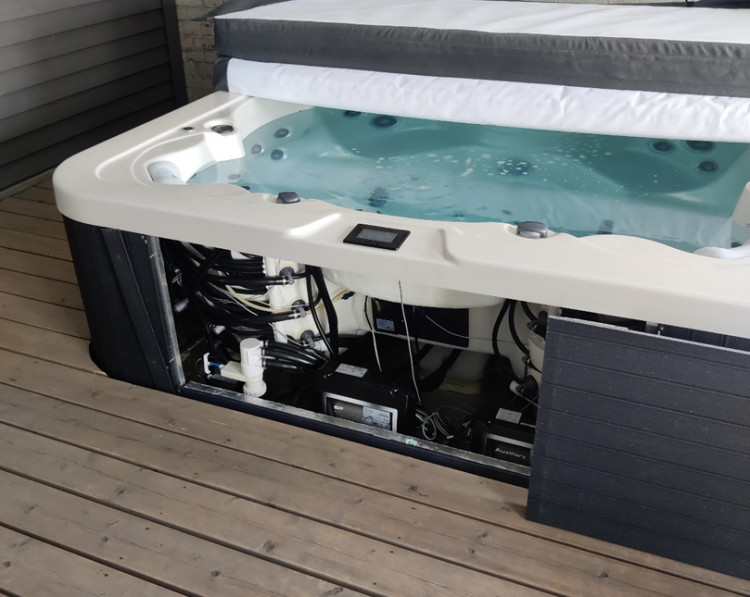 Finland's extreme weather conditions have taught Novitek to create tough and durable outdoor hot tubs
Since 2013 all Novitek spas have been made in Salo, Finland. In 2021, the manufacturer, Oy Nordic SPA Ltd, produced and sold over 5,500 high quality outdoor hot tubs with a staff of 150 people. Majority of the spas were shipped to Finland, Sweden and north of Norway.
Its widely automated production line is constantly being developed with new technologies and machinery and its 11,000 m2 production facility is one of the key elements of all spas manufactured by Oy Nordic SPA Ltd. It is developing its production into a more climate-friendly direction and it aims to extend the life cycle of its products and increase the number of components made from recycled materials.
Finally, Novitek is creating a comprehensive high-quality sales network throughout Europe and want to set the trends in the outdoor bathing industry with innovative products and the best customer experience. Novitek spas can be seen at this year's Interbad in Stuttgart and Piscine Global Europe in Lyon.