It's an established fact that the use of a variable-speed pump provides serious energy savings compared with a pool equipped with single-speed filtration. A major decrease in consumption (kW), optimised filtration that also leads to savings on treatment products, acoustic comfort (less than 40 dB (A) at low speed, which is always preferred), filtration adapted to the pool's real-time needs and according to the equipment installed, increased pump durability due to reduced demand at high speed, etc.

SCP offers several types of variable-speed pumps
There are numerous arguments to convince customers to choose a variable-speed pump, including a return on investment within just 3 seasons, which weighs in the balance when purchasing.
SCP offers several types of variable-speed pumps produced by renowned manufacturers: Davey, Pentair, Hayward, Superpool, ACIS, Emaux. These pumps can be proposed for both construction or renovation with a change of equipment.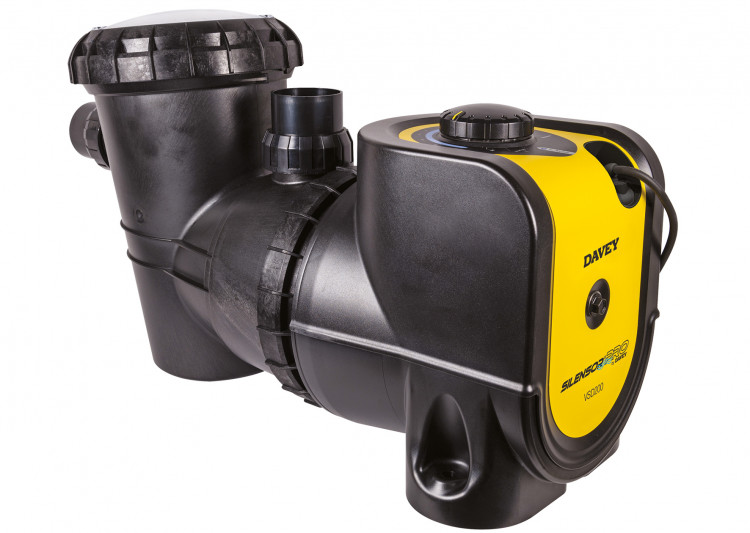 The Davey Silensor Pro
Among these references, the Davey Silensor Pro and Silensor Pro premium pumps, for example, offer no less than 10 filtration speeds, a backwashing mode, flow compensation based on filter fouling and the comfort of remote control via connection to any automation module (RJ45 port).
Another example in the SCP catalogue: the SuperPool II VS pump equipped with a permanent magnet motor for greater efficiency. It is also equipped with an embedded controller with touch buttons to set its programmable speeds.
Indeed, certain models benefit from factory pre-set programmes that users can adjust to suit their needs.