DEL brand covers for swimming pools are getting a new cover with a modern design, thanks to their "boat deck"-style joints.
Opaque PVC 84 Slats
This unique, new style is partly down to the flexible connection of the slats, but also to the very flat slats themselves, offering a perfect aesthetic finish on the swimming pool. This registered and patented model, Opaque PVC 84 Slat (NF P90-308*), is extruded with no lead additives.
The slats have been covered with an anti-UV treatment and are very resistant to stains and organic sediment, making them resistant to ageing as required by standard NF T 54 405-1: 2013.
The slats are available in white and grey, with black caps and joints, as well as wings that match the slats.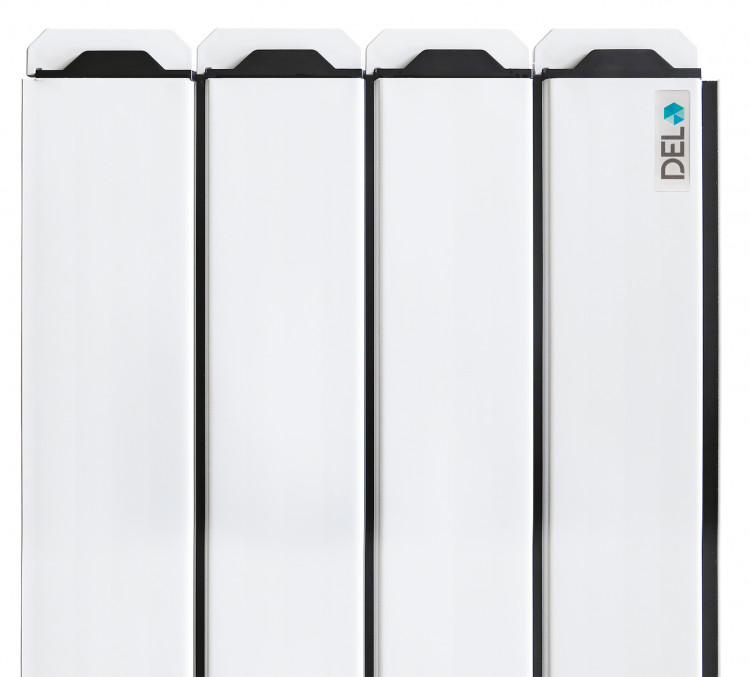 White slats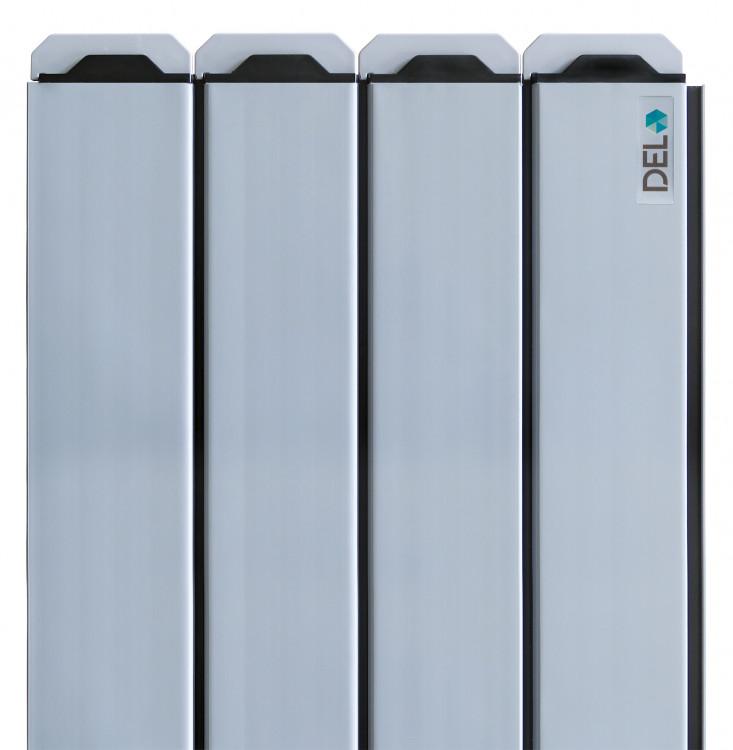 Grey slats
The end caps are welded for perfect waterproofing. The standard size of the wings is 2.50 cm, but they can be adjusted by ordering "S" size wings (-1 cm). Two slat units, L4 (4 slats, 332 mm wide) and L1 (1 slat, 84 mm), help form both the centre of the cover and its ends.
This new slat is designed to meet the configurations of covers (reduced winding diameter, the same as for the matt PVC 69 slat) on rectangular swimming pools up to 5 m wide, with a corner radius of under 15 cm. The Pushlock fastening system is compatible with these slats.
The slats are only assembled by threading (patented system), thanks to the removable wings, for fast assembly/disassembly.
*The width of the cover must be at least 2.50 m to comply with the standard.