The new smart standard control panel for pools, unveiled by CCEI during the Piscine Connect fair, can be entirely managed via a smartphone. This pre-wired standard control panel is equipped with a Wi-Fi connection.
Pre-wired standard control panel, entirely managed via a smartphone
With its integrated smart module, it can be connected to an application in order to manage several items of pool equipment year round. Nothing could be easier for the user than to intuitively control filtration according to the water temperature or the risk of frost, LED lights, or any other auxiliary outlet for another item of pool equipment via a smartphone or iPhone. There is even a 'weekend' mode available, configured with longer filtration and suitable for more intense pool use, extended periods of lighting, etc.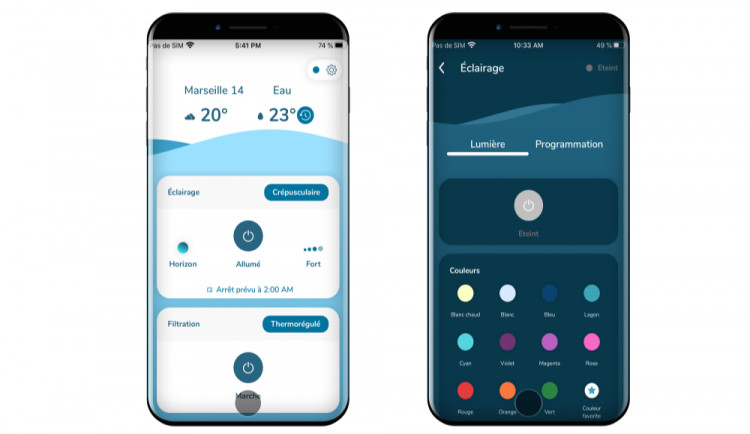 tild is managed via a smartphone
The control panel includes all the components to protect the equipment (C10, C16, etc), as well as the connection terminals, thus simplifying the job of commissioning the device as much as possible for professionals.
To discover and present the tild control panel to your customers, a dedicated website has been provided by CCEI in 4 languages (French, English, Spanish and German), with presentation videos, benefits, and installation and configuration tutorials. This site provides useful sales assistance for professionals, who can thus refer their customers to the pages of on-line information to facilitate sales.
CCEI has also created a playlist of short videos that can be accessed on its YouTube channel. This selection of tutorials provides guidance for connection but also for the configuration, function by function, of the control panel.
tild is available at all SCP agencies.