"Experience beyond water, let touch invade your senses from beginning to end." Aquavia Spa presents its latest creation for 2022, the Aurora cabinet, an innovative, sensorial and sustainable proposal. The experience starts from the outside, with a piece of cabinet that awakens all the senses. Aurora, offers a complete bath experience from the first contact; Its soft and gentle touch activates the feeling of well-being and invites the user to immerse in the water instantly.
A different piece of furniture designed to accompany the senses
The piece of cabinet proposes infinite curved lines, in order to let people, flow into the spa with great pleasure without leaving their home.
Caring for the planet for a better future
Aurora is the result of an investment of several months of work in I+D+I, a piece of cabinet that proceeds from vegetable waste that minimizes the impact of Aquavia spas on the environment. A polyurethane foam that respects the ecosystem thanks to its ECO-Friendly technology. An organic design that revalues the importance of water as a central element of the experience.
Aurora relies on TripleS Technology (Safe, Soft and Strong). A new cabinet concept based on a soft, compact design suitable for both outdoor and indoor installations.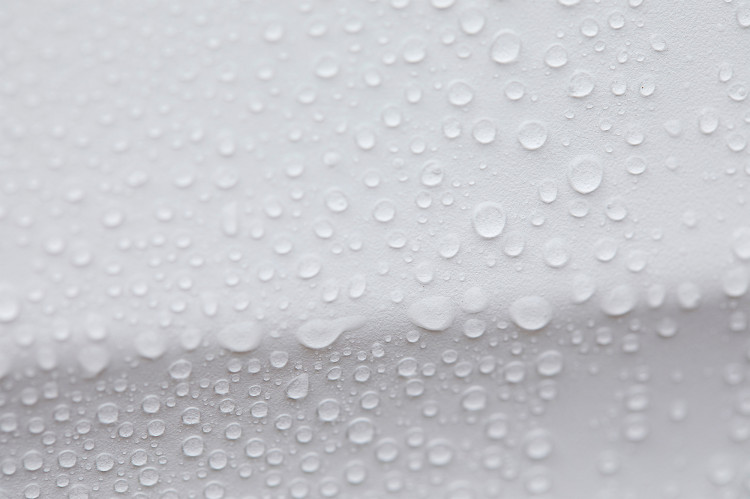 Water beading on the Aurora spa cabinet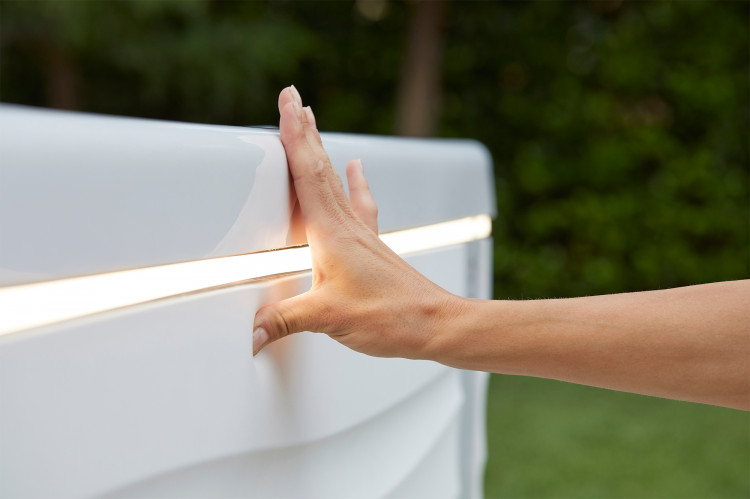 A spa cabinet with a flexible and resistant covering
Ecological, waterproof, thermal, resistant, antibacterial... these are just some of the characteristics of this new cabinet. Aquavia Spa intends to blend in with the environment to create products with an organic shape that respects the environment. Constant innovation, meticulous control and design focused on the user experience.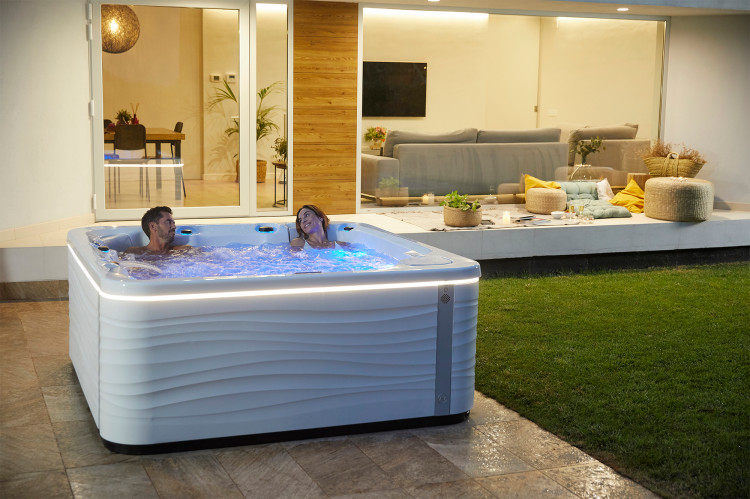 The Aurora spa cabinet at night