French company SIREM designs, manufactures and markets industrial motorisation solutions and pumps, notably for the swimming pool industry.
SIREM : industrial motorisation solutions and pumps for the swimming pool industry
Suitable for most pool owners
In 2020, its expertise and know-how enabled it to launch the first model in its Swimeo counter-current swimming turbine range, designed for pool builders.
On the strength of its success, SIREM is today launching the Swimeo Model S. This entirely covered turbine integrates into new or existing pools, making it suitable for most pool owners (for construction, renovation, in-ground pools, above-ground pools, etc.).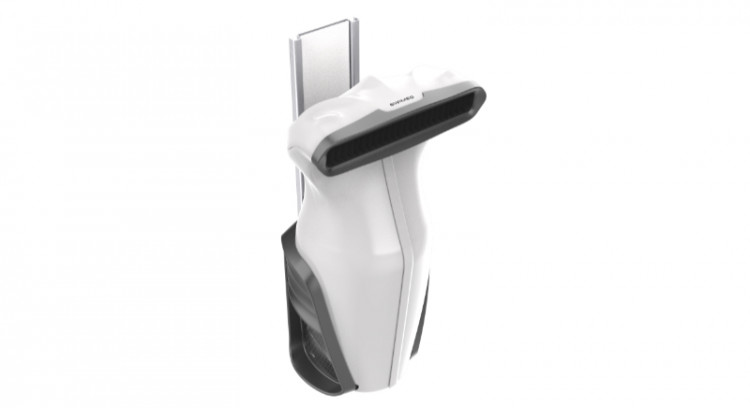 Swimeo Model S
Offering a wide and powerful laminary flow of 1 m in width at 2 m from the turbine and up to 300 m3/h, this turbine is totally submerged and silent. Easy to install, with no wall opening needed, it also requires very little maintenance. These advantages contrast with traditional counter-current swimming devices that use a pump, which is less reliable and provides more limited power. The Swimeo Model S boasts modern design, with soft lines that are easy to integrate. The position of the inlets and the shape of the hydrodynamic appendices have been designed to offer the best possible comfort/performance ratio.
These turbines are used and acclaimed by numerous triathletes and sports swimmers, who can complete their training in their own pool thanks to a water flow speed that is equivalent to swimming 100 m in 1'50». For optimal comfort, the turbine can be operated via its wireless remote control or via the dedicated smartphone application, enabling users to create their own personalised training programmes. Created almost 100 years ago, SIREM today offers 3 brands related to the swimming pool and wellness sectors: Coveo - motors for submerged and above-ground pool covers, Aquafit Technologie - hydroactive aquabiking cabins - and Swimeo. The company employs around one hundred persons and manufactures 100,000 products per year.