Sirem is a French industrial company specializing in design and manufacture of OEM motorisation systems,
design and manufacture of pumps, blowers and components for
whirlpool, hot tubs and private swimming pools.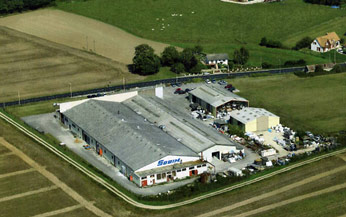 At the end of 2009, it acquired
Sodim
, a company based in Pagny-le-Chateau, France. This one, as subcontractor, thermoforms tubs and spa shell, assembles thalassotherapy tubs for professionals, and manufactures spas. It capitalizes on more than
35 years of experience
in this trade and has the advantage of the integration of an in-house production workshop for the moulds required for its production.
This acquisition also permits the safeguarding of a high value-added French entity. Besides preserving industrial know-how in France, the company is now able to offer to
the European firms of spas that are manufactured in France
a real alternative to spas imported from the U.S. and Asia, together with undeniable competency in matters of creativity and customization.