Misouri, a Chinese professional heat pump manufacturer who integrates R&D and factory, covering over 110,000 square meters, provides not only the heat pumps production, but also various heat pump solutions to customers, keeping updating with the latest trend and demands of the market.
High Comprehensive Performance with Customized Cabinet Design
The Most Cost-efficient Pool Heat Pump Series from the manufacturer
Recently, a brand-new pool heat pump family named INVER-TEMP has been released by Misouri. This family consists of 6 series and supports ODM/OEM services. As a result, it is able to offer the customers various options from which a proper pool heat pump can be easily found to satisfy the demand of their native markets. Here is now the INVER-E series with a good price-performance ratio for pool from 20 to 85m³ out of this family.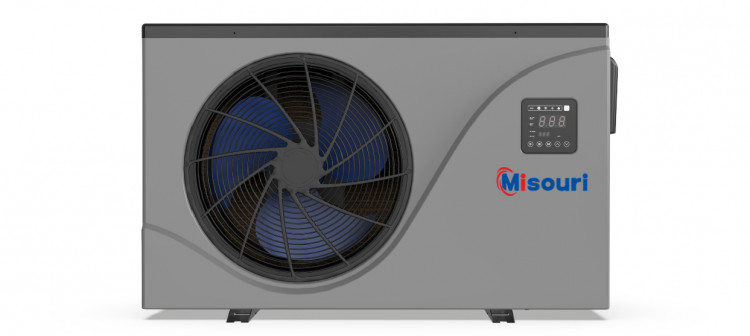 Misouri INVER-E Swimming Pool Heat Pump
Stable performance and durability
Chief Technology Officer from Misouri, Dahong Lu said, "When we developed the INVER-E series, we focused on how to simplify the design of its structure. Simplified structure means higher research and development costs to reduce material costs and production costs."
With Misouri's experienced technical team and strict components quality control, INVER-E is hence of stable performance and durability. It's able to increase the heat pump power with just a push of the "Boost" button and control the temperature precisely by adapting the heating capacity as to the real demand.
Afterwards, the heat pump runs at a lower power which performs a higher COP and provides audibly quieter sound level to maintain the target temperature.
Moreover, Misouri offers the customers smart APP control (both Android and iOS are supported) with optional Wi-Fi function which allows the users to control their heat pumps remotely.
Last but not least, customized cabinet design is supported for better distinguishing one's heat pump from the others.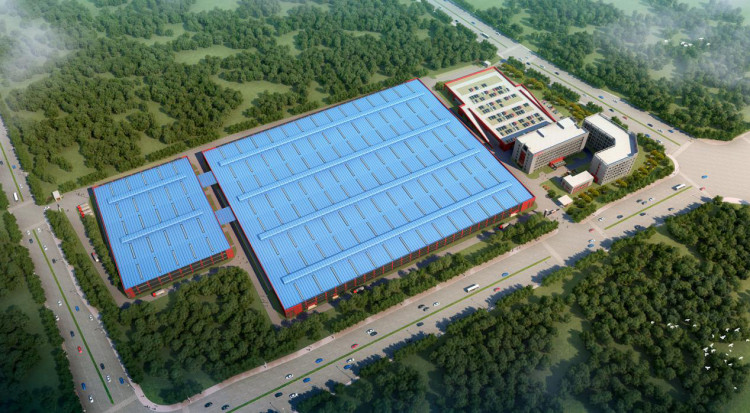 The 110,000 square meters Misouri's factory in China
Main INVER-E series' features
This pool heat pump series includes:
DC Inverter
High COP up to 10.9
Unique/customised cabinet design
R410A/R32 refrigerant
Intelligent and high-definition LED display
Auto/Boost/Smart/Eco modes
Smart APP control with Wi-Fi function (optional)
Soft Starter.