The new exclusive range of robots from Hayward
The new exclusive range of robots from Hayward comes with three technological innovations for easier and connected cleaning of the swimming pool.
Three technological innovations
The 4x4 AquaVac® 6 Series robot incorporates the HexaDriveTM technology allowing it to grip perfectly onto any surface. Its traction system is based on 6 variable speed brushes and 3 motors, for maintenance of horizontal contact as along the walls of the pool.
This robot cleaner is also very powerful, with maximum and constant suction force. SpinTechTM technology offers filter-free, non-stop, cyclonic suction and 18 hydro cyclones.
Its innovative debris collector, with an ingenious and fast opening system, eliminates the need for a bag and even a filter. Equipped with a signal light, it indicates when the collector is full and empty with a simple press of a button before being under water.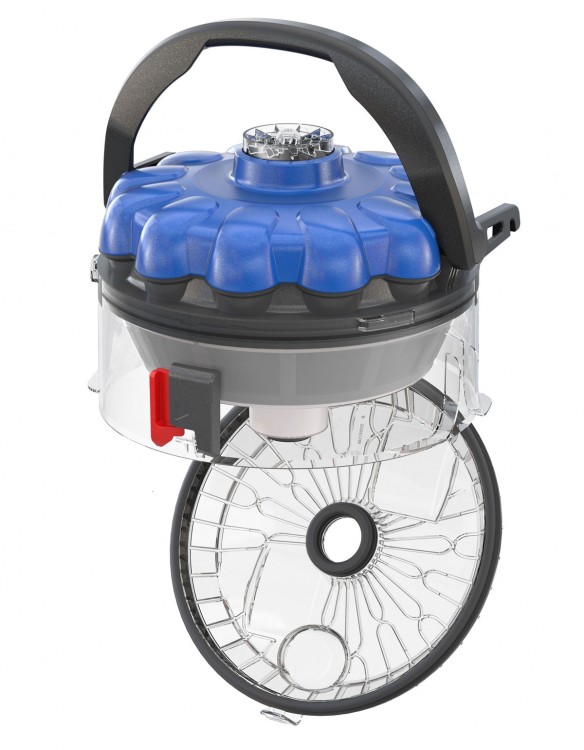 Debris collector
Its users will love its convenient TUG & CATCH function. Just pull the cable 3 times and easy-to-handle robot will start going backwards.
A connected cleaning of the swimming pool
The robot can be programmed in several cycles thanks to its intuitive power supply unit installed on the main body. AquaVac® 650 connects by the Wi-Fi to be controlled remotely from a smartphone or a tablet. The associated application provides access to other convenient features.
These robots are guaranteed for up to 3 years if purchased from a partner Totally Hayward.