According to Peraqua, their Pool Control system of the future should firstly offer long-lasting components and many functions in high quality. It should be also affordable and adaptable to the individual needs and be as easy and convenient controllable as possible. In short, it should be an automatic, economic and flexible system.
For those reasons, they built the all-around Pool Control Package Air which will be promoted under the slogan "Many high quality components - one smart control system".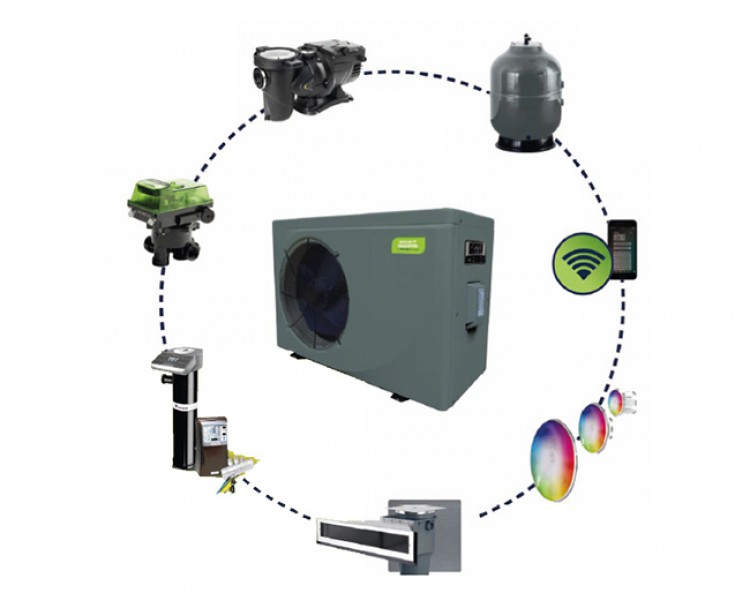 A heat pump adapted to all your desires
Economic and efficient are your aspirations of a heat pump?
Smart Full-Inverter Plus Heat Pump are equiped with compressors that run with variable speed. Thus, the speed is increased or reduced depending on the energy demand and the environmental conditions.
You prefer Caribbean water in winter, when it's cold outside or long for fresh water like the North Sea in summer?
Thanks to the heating&cooling function of the Smart Full-Inverter Plus Heat Pump you get perfect temperate pool water according to your preferences all year long.
Completely compatible with Loxone Aquastar Air

Easy control of the Smart Inverter Heat Pump with the free implementable Loxone App due to the connection with the Loxone Aquastar Air pool control.
Hot gas defrosting
SAGINOMIYA 4 way valve provides an automatic defrosting and an operation above 0 °C.

Unique silver welding

Silver in the welding solder which guarantees a high reliability of gas piping system and prevents the gas leakage.
Principle of EEV technology

EEV technology is with an electronic expansion valve, which permits very precise and flexible regulation of gas flow to adapt to fluctuations of ambient temperature.
The gas flow adjustment range of EEV is 10 times of traditional Tx-valve/ capillary designs. As a result, it improves the C.O.P. averagely by 15 to 20%.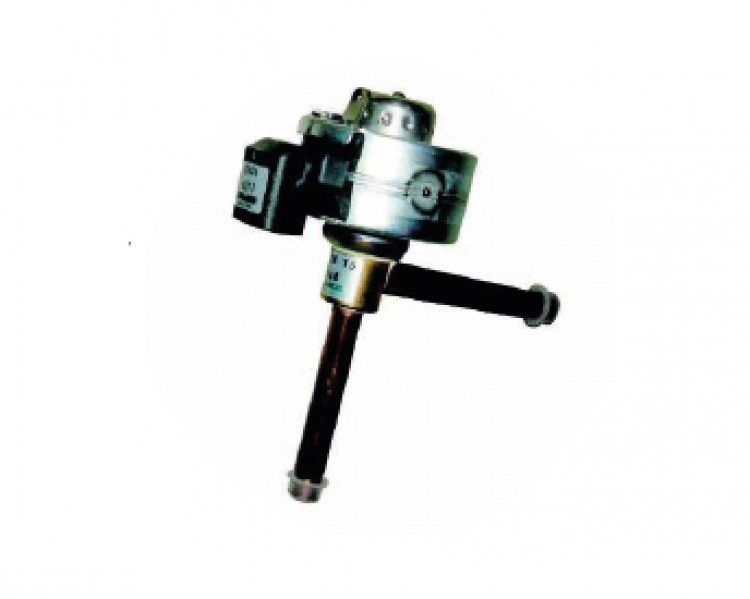 Titanium heat exchanger
The heat exchanger is made of high class titanium tube, a stable and non-reactive material which is compatible with water treatment by salt electrolysis.
The internal configuration design guarantees high efficiency.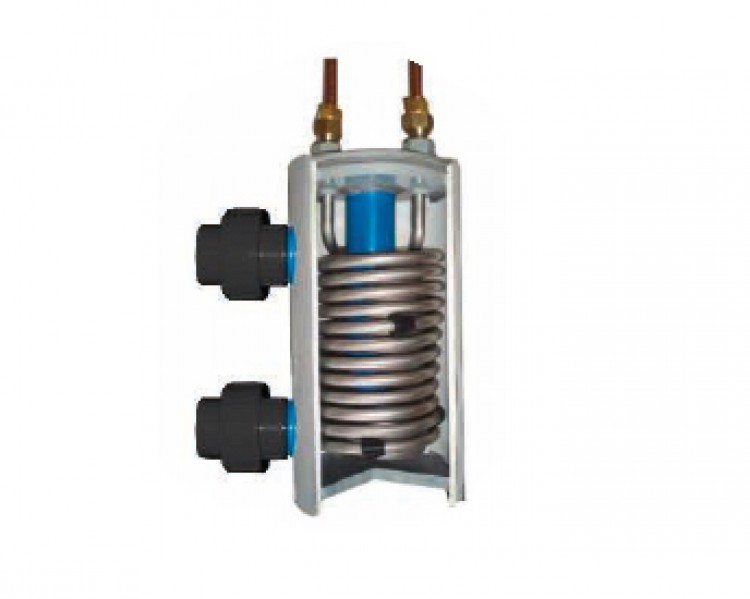 Why Smart Inverter Technology?
65 % higher C.O.P. than normal on/off heat pumps and 50 % HIGHER C.O.P. than normal Inverter heat pumps
10 times quieter
By the integrated Mitsubishi inverter compressor and variable speed function, it is the quietest running heat pump you can find on the market.
Designed for air -7 °C which can maximize your pool season.
Cooling function
When choosing a Smart Full-Inverter, a bigger model is recommended so that the heat pump runs at low speed for longer time. Thus, it's poosible to heat faster and safe more time.
Different designs
Also available in smart V2A Stainless Steel design.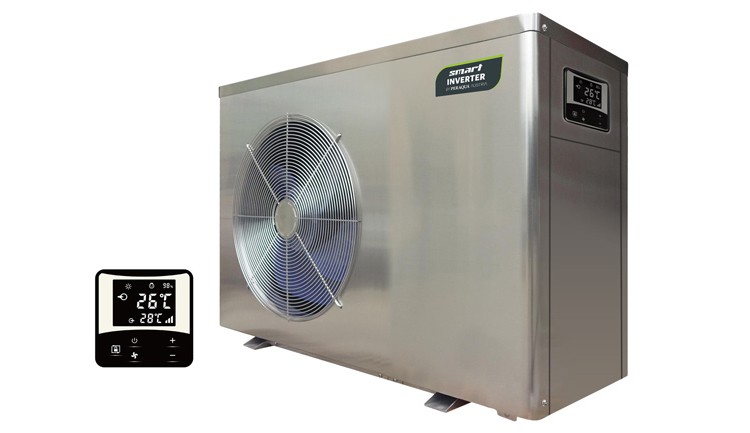 The pool control system was designed by PERAQUA with the years of experience of their specialists and implemented practice-oriented for pools from 5x3 m to 15x6 m.
All components can be expanded, exchanged or improved due to your individual and personal needs and whishes.
By and by,
PERAQUA
offers more information about the integrated components and and pool control functions.
With this package you receive a fully automatic pool control system - the pool control system of the future.