It sounds like the name of a cocktail based on the famous sherry wine, however, the SHERRY LOUNGE is an invitation to relax and laze without swallowing a drop of alcohol! That is is the name, carrying wonderful images of summer evenings, that has been given to PISCINES PRESTIGE POLYESTER's new model.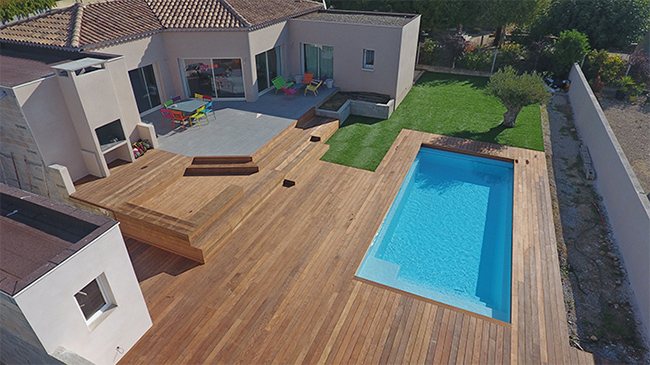 This pool has also been designed according to specifications that are very oriented towards well-being and user-friendliness. Wide steps and benches that invite you to take a seat and relax totally in this flat-bottomed pool with a depth specially calculated for women.

Swimming has not been neglected either. They come in 9.30 x 4 m / 8.30 x 4 m and / 7.30 x 3.50 m sizes.
In addition, its new design including straighter walls thanks to the structural reinforcements concealed in the technical brim and safety step around the pool, leave a nice surface for swimmers.

Attention was paid to the practical aspect, with the option of equipping each model proposed with a submerged, new generation slatted cover. The Easy'cov or Cover in, for example, would be cost-effective solutions to cover this pool.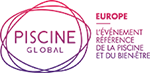 Seen at Piscine Global Europe in Lyon
www.piscine-global-europe.comA new cocktail of well-being