Dolphin iO™ is the first pool robot based on self-learning artificial intelligence technology, called Opteq™, that helps to customise pool cleaning.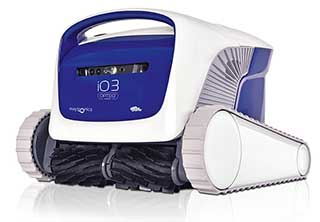 This technology, which uses precise stereoscopic scanning to create a customised 3D digital mapping of the pool, enables the robot to navigate perfectly over all pool surfaces while being aware of its location, as though an underwater GPS navigation system is being used.

Using Opteq™, the Dolphin iO™ determines the best way to clean each pool according to its shape, structure, obstacles and the type of cleaning required. It defines the scanning path and the time required to cover all surfaces.

One can direct it to navigate to any point, to clean only parts of the pool, to go to a predefined location at the end of the cycle and even to wait on the water line at a certain spot.
Thanks to uninterrupted "Cloud" connectivity, the user can control it from anywhere through an application, take advantage of services such as performance analysis, notifications of use, advice, etc.
In addition, its easy installation and its ergonomic design ensure very easy handling and comfortable operation - and all this with a full guarantee of 4 years!
Dolphin iO™ won the 2018 Pool Innovation Trophy, in the Smart Pool category.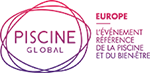 To be discovered at Piscine Global Europe in Lyon
www.piscine-global-europe.com