SPECK PUMPEN has extended the BADU family and is presenting two new pumps.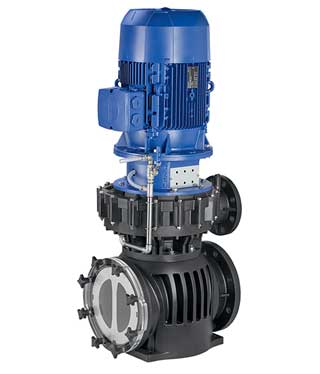 BADU Block Multi
The BADU Block Multi 125/250 is suitable for all types of swimming pool water. Due to its surface qualities, it has a permanently improved grade of efficiency. The pump also scores highly thanks to its corrosion resistance.
All wetted pump parts, including the volute casing, impeller and filter housing are made from THP – an optimised technically high-performance plastic.
An elaborate internal coating is not necessary with this pump range.
The plastic is constantly robust, maintenance-free and thus ensures economical swimming pool operation.
Another positive feature of the plastic is that it can be applied unconditionally, even with high salt concentrations and shows no change when exposed to other stresses.
The BADU Block Multi can be configured individually according to customer requirements. Similarly to the cast iron pumps, the new range is offered with asynchronous and synchronous drive concepts in all available grades of efficiency.
The BADU Genio also offers many possibilities with the innovative smart home control for private pools. Operation and control of all pool functions and parameters is possible ingeniously and simply via smartphone, tablet and PC.
Consequently, the user has the filtration, backwashing, water treatment, temperature adjustment and attractions conveniently under control at all times.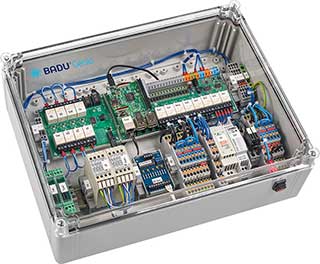 BADU Genio

With the BADU Genio, direct control of all filter pumps in the BADU GREEN range is possible. And there is a choice: the filter pump and the specially designed BADU actuator can be controlled both fully automatically with the integrated time programme as well as manually.
The BADU Genio is simple to operate and offers a clearly understandable full text display with a multilingual menu. The set parameters are even maintained during power cuts.