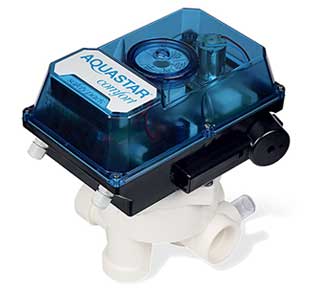 Aquastar®
In order to maintain a perfect and "healthy" water quality, regular backwashing of the filteris essential and this is where the AquaStar® comfort SafetyPack comes into play.
Its features: The backwashing is easy to adjust, as well as time- and/or pressure-independent. There is no need for troublesome, manual adjustment of the valve. The water remains free of dirt and harmful bacteria.
The AquaStar® comfort SafetyPack can be operated by means of manual override valve without electric actuator. Moreover, the competitive price of the AquaStar comfort® SafetyPack is a major advantage over other backwash-models (e.g. butterfly valves, bar valves).
Furthermore, the automatic backwash valve can be easily mounted on all current and well-known filter systems. The backwash cycle includes the positions "Filtration", "Backwash", "Rinse", "Filtration". Thanks to more contacts on the individual positions, pumps can be controlled with variable speed. And last but not least, the backwash cycle can be triggered with e.g. a button in the living area, if necessary.


But the expertes of Peraqua provide more benefits, among others: thanks to high-quality batteries the "Filtration" position is automatically taken in case of power failure.
The SafetyPack is available in 1 ½"- und 2"-versions 3001 – 4001 – 6501. Already existing AquaStar® comfort-backwash systems can be easily upgraded with the SafetyPack.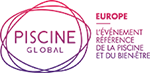 To be discovered at Piscine Global Europe in Lyon
www.piscine-global-europe.com