LaMotte Europe display this year their range of water testing equipment. Visitors can find on their stand the Insta-Test test strips that include a high density, desiccant lined bottle to provide moisture and light protection, stable colour development, and no cross contamination between pads.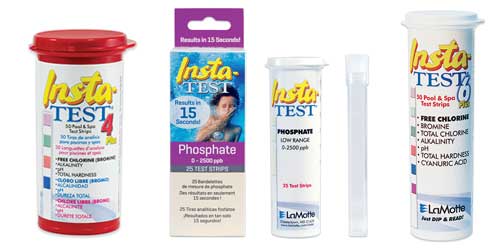 These strips are available in a variety of combinations depending on the application, in an extensive and complete range: from the multi-way strips that test Free Chlorine/Bromine, Total Alkalinity, pH and Hardness or Cyanuric Acid, to speciality strips that measure copper, salt and phosphate.
They are conform to the current standards and are available in 10 languages (or even more), either blister carded or bulk, with point of sale displays if required.
LaMotte also offer private labelling of any test strips for quantity orders.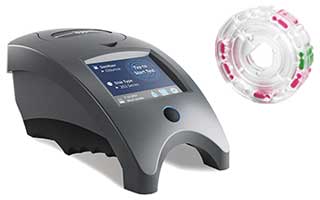 Also, on display is the WaterLink SpinTouch; the innovative 6 wavelength photometer intended to test pool and spa water. Produced in a clean room environment, freeze dried reagents are added to the device's disk and react with the water sample when inserted into the SpinTouch and rotated at high speeds.
After just 30 seconds for a 3-parameter test (FCL, TCL and pH) and 60 seconds for a full suite of 10 parameters, the results are displayed on screen in ppm.
Service technicians can use the SpinTouch poolside to monitor and thereby correctly treat the pool. Pool operators will use the 3-use disk to test free chlorine, total chlorine and pH up to 3 times in a day, with all results automatically stored on the device. Whereas for retail professionals, the device will be appreciated in store to test customer's water samples and then, connecting to a software package, to generate a dosing report.
This equipment is the quickest and simplest way to accurately test pool and spa water.

LaMotte Europe, located in Warwick in the UK, provide quick delivery throughout Europe from their UK warehouse and promise a minimum shelf life of 18 months on WaterLink Spin Disks, and Test Strips.
To be discovered at interbad in Stuttgart
www.interbad.de