Illumination is as important as other interior equipment, if not even more...
The illumination of the living spaces has an important impact on the atmosphere and ambient in a home. The high quality lighting provides good visibility while it makes the living space more architecturally completed.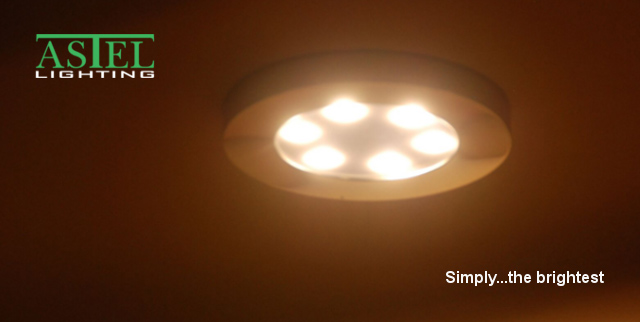 With the continuous development of ASTEL products, the company comes closer to the users who are looking for the high standard of lighting for their homes. The compact LED lights of ASTRA series with electronic driver built in waterproof anodized aluminium casing are suitable for internal and external illumination of homes or as a replacement of worn-out lights.

Depending on the type of space and its purpose, the power, size, color of the lighting and the layout of the lights are important. For general visibility, it is the best to have the light diffused so that it resembles the daylight, while the lights are positioned as several smaller units uniformly over the space. ASTRA advanced optical system with reflector and holographic diffuser allows perfect light spread with different color temperature options. The user can choose from two prestige massive face shapes made of alluminium or stainless steel and different color finishes.

The main feature of LED Lights ASTRA is high lighting intensity at a low power consumption with considerable savings in the long term. The additional advantages are integrated dimmer in the light and the possibility of 2 or 3 wire system.