The Procopi - Abritech collaboration is based on common values, aimed to ensure optimal product quality. Made in France and backed by unique expertise and know-how, DELTA pool shelters combine high quality construction and aesthetics, to offer a product that adapts to all needs.
Christophe DURAND, Marketing & Communication Director at PROCOPI, explains its approach: "In an increasingly industrialized market where all products tend to resemble each other, the pool shelter must be considered as a whole to provide real added value and respect the characteristics of each space. From this perspective, the DELTA range offers a wide variety of models, equipment and colours, and allows great flexibility in application to adapt to all projects in the best way possible".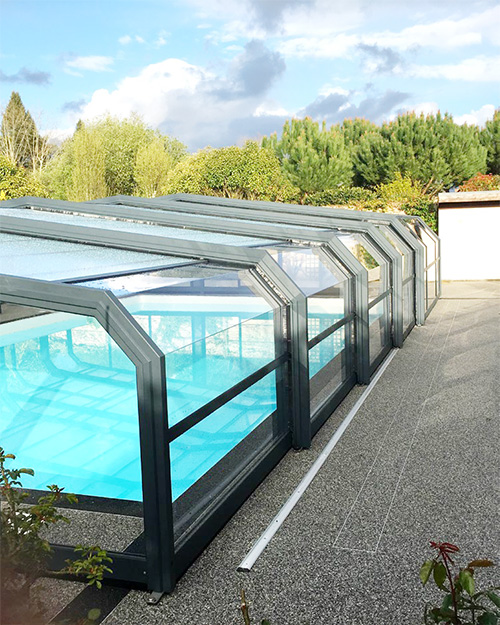 Designed in quality materials (guaranteed 10 years) and meticulously selected from aluminium and first grade organic glass (polycarbonate) treated anti-UV, the modules are fully retractable, leaving the pool entirely free for swimming.

The range of DELTA shelters by Abritech cater to requirements for low, extra-low and mid-high shelters for pools, and are available in 4 trendy colours with Qualicoat powder coating finish (5-year guarantee). The shelters preserve the purity of the water by protecting it from leaves and dust; they significantly reduce the use of treatment products and make wintering easier.

It is also the most ecological solution for heating your pool, as a DELTA shelter consumes no fossil energy and is fully recyclable. It also complies with standards applying to security and does not require a building permit.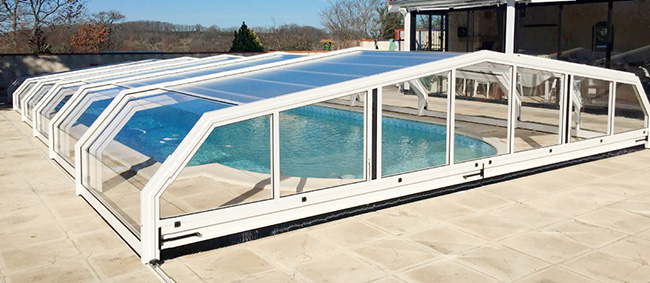 Mid-high Delta Shelter

Mid-high Delta Shelter

Extra-low Delta shelter

Low Delta shelter