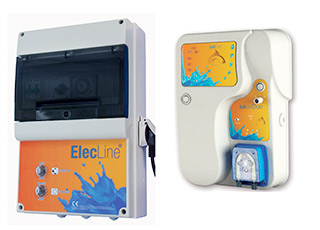 BIO-POOL benefits from its merger with WA CONCEPTION with a fortified commercial offering.

The company from Colomiers near Toulouse now has a slightly different range of electrolysers:
• SALT Line®: exposure necessary, sold and installed by a professional, guide upon request.

• COFFRESSEL: electromechanical design, of which 100% of the components are shared with the control box.

The housings can be supplied with a cable and a socket in order to plug into the box.

In addition, to cope with high demand, the range of electrolytic cells manufactured by BIO-POOL and compatible with the original model is still growing.

To discover at PISCINE GLOBAL in LYON on stand 4F40.