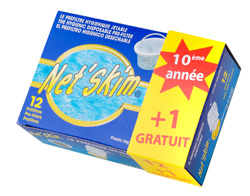 On this occasion Toucan Productions offers a promotion and offers a Net'Skim for buying a box of twelve! Net'Skim® is a real prefilter (200-250 microns) for all skimmer baskets.
Manufactured with a new polyester fibre, it resists to chlorine and all corrosive products used in the swimming pool.
Its double fastening in the basket, elastic strip for the top and plastic tag for the bottom, avoids any problem of forcing back when filtration is stopped.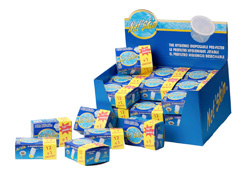 Results are immediate:
easier pool maintenance,
improvement of water clearness,
economy of chemical products,
protection of the pump and all equipment…