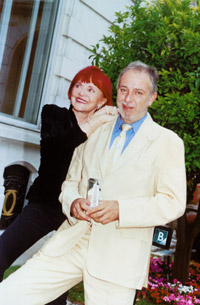 Founded in 1974 by
Monique RICHARD BENIELLI and Gérard BENIELLI
, Diffazur became, in 2006, the third largest concrete pool manufacturer in the world.
Our philosophy is based on excellence:
ambition, passion, stringency and respect are our bywords.
They abide by our
4 golden rules:
• Listening to and understanding requirements
• Conception/Design
• Project Management
• After-sales service.
Our professionalism is based on
a research, development and constant innovation of technical and regulatory data
, enabling us to offer our clients THE perfect solution for them.
We have a catalogue of 50,000 pools, available in 3 processes, with an exclusive range of coating (marble, natural stone...) and decor.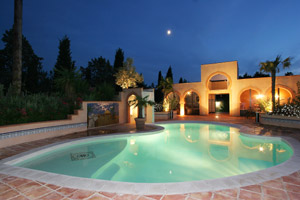 Our large and efficient commercial infrastructure means we have to hand a team of 25 salespeople, an information centre, 17 local sales outlets, communication support, a hotline, 30 specialists on hand for all types of support... Each project undergoes a technical validation by our design office as well as quality control procedures at each stage of the manufacturing process.

More than 200 technicians work on our pool designs.

Diffazur is a member of the AFNOR commission, is approved by Qualisport and is a partner of the Qualiconsult control agency. We have also received more than 140 international awards and trophies over 30 years.

We are looking for partners and distributors in Europe to help reinforce our brand internationally.