SOUND SOCIETAL VALUES - EXPERIENCE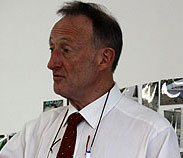 Jean-François Mocquery -
CEO of PISCINES DUGAIN
In an age of disposables,

PISCINES DUGAIN

has chosen quality and longevity:

technical
expertise, innovation and solidity

.

PISCINES DUGAIN proudly guarantees its constructions for 20 years! PISCINES DUGAIN is a French SMC family business founded in 1986 by Jean-Francois Mocquery that has the advantage of over 25 years of experience. Technology is used every day by its own PISCINES DUGAIN agencies (in

TROYES, SENS and AUXERRE

) and by the exclusive dealers of the brand throughout France and abroad (

Belgium, Luxembourg, Portugal

, etc.). The dealership network continues to expand and enlist the support of a number of professionals: pool and landscape professionals, across-the-board building companies...
FRENCH TECHNOLOGY - EXCELLENCE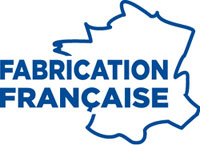 It consists of a

patented concept

, designed and developed by

PISCINES DUGAIN

, manufactured industrially in France. A unique formwork pool construction technology, provided exclusively by the professionals of the PISCINES DUGAIN network. Thousands of pools have been built since 1986, and these still have no issues. With its completely innovative design -

panels assembled by vertical sliding onto integrated dovetailed joints

, the panels that form the pool DUGAIN pools are

self-stiffening

. The panels are made of reconditioned industrial PVC and extruded in one piece, without seams, screws or clips. This industrial material is impervious to solar or lunar ultraviolet (UV) radiation, as well as to external aggressions (water, acidic soil...).
THE CHOICE OF CONCRETE WITH LONG LASTING IMPERMEABILITY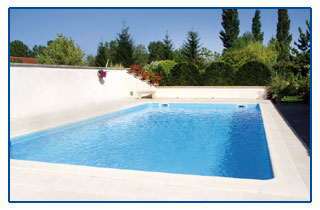 Thanks to the panels reinforced by a

honeycomb structure

without hollow cavities or hollow braces, PISCINES DUGAIN builds the structure, stairs and pool in

solid concrete

, without breaches or gaps. The staircase and basin are perfectly integrated, without discontinuity or breaks in the concrete, to form one single structure. The copings are set directly on a foundation of reinforced concrete, with no overhang. To ensure perfect sealing,

PISCINES DUGAIN

has chosen a

liner "custom-made"

to fit the exact dimensions of your pool to the nearest cm. Thus the PISCINES DUGAIN liner is neither weakened nor subject to any overstrain. It will therefore last much longer, even up to 20 years.