As FSB's conceptual partner, IAKS - the International Association for Sports and Leisure Facilities - has been the key partner of the International Trade Fair for Public Space, Sports and Leisure Facilities since the very beginning. For what is now the 28th time, the organisation is hosting the IAKS Congress at FSB. This year, the renowned forum has adopted "Building resilient communities through sports and leisure facilities" as its motto. The four days of the congress will be devoted to the latest trends and innovations in the construction of sports facilities.
Four days of information and networking: IAKS Congress to present the latest industry trends and innovations
Once again this year, the IAKS Congress will be the centrepiece of the event programme at FSB, which will be hosted in Cologne from 24 to 27 October 2023. The international forum for the planning, construction, financing and management of sports and leisure facilities is yet again set to be a meeting place for experts from across the world. More than 500 participants from 40 countries are expected at the international industry gathering. They include representatives from the fields of architecture, engineering and construction as well as delegates from planning agencies, local authorities, technical and operational management, sports clubs and associations. With a line-up of talks, panel discussions, networking sessions, round tables and drinks receptions, the congress will offer numerous opportunities to make contacts and exchange ideas.
For its 28th edition, the IAKS Congress has a programme of the accustomed high calibre planned for participants. More than 35 renowned speakers will take to the stage and share their specialist knowledge in exciting talks. The congress will open with a keynote that reflects the event's overarching motto, "Building resilient communities through sports and leisure facilities". Scheduled across four days, the congress will offer participants in-depth learning opportunities focusing on diverse topics, presented in eight sessions. The programme will cover everything from questions about community-centred design and inclusion to strategies for carbon footprint reduction all the way through to developments in the field of artificial turf. A special session will be devoted to the Australian market on the country's path to the 2032 Olympic and Paralympic Games in Brisbane.
Discover the full programme here.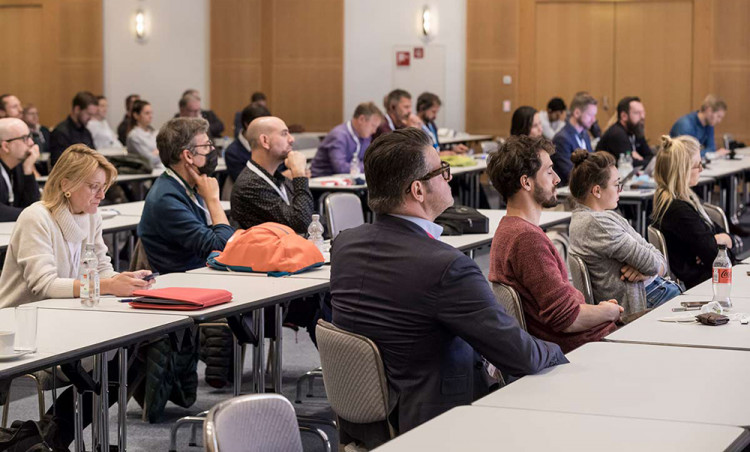 The IAKS Congress will be the centrepiece of the event programme at FSB, which will be hosted in Cologne from 24 to 27 October 2023