interbad will be the meeting point for the swimming pool, sauna and spa industry for the 29th time from 25 to 28 October 2022. Together with the German Association for the Recreational and Medicinal Bath Industry, Messe Stuttgart will offer the industry an ideal platform with a combination of a trade fair, a Congress and an attractive accompanying programme.
interbad : "Water is our element - Competence is our offer"
Exhibitors will present their product innovations, designs and technologies relating to swimming pools, wellness, saunas and spas to interested trade visitors at interbad. "After the forced break due to the corona pandemic, we all are really eager to meet one another at the next interbad in Stuttgart," said Christian Mankel, Managing Director of the German Association for the Recreational and Medicinal Bath Industry. He added: "There's a lot going on at present in the swimming pool and wellness industry. The potential in the areas of digitalisation, energy efficiency and climate protection, that was shown during the Innovation Days in the previous year, has developed very quickly and will also form the focal points of our Congress this year. The industry's propensity to invest and the demand for technical discussions, networking, the live experience of technical developments and innovations for swimming pools, saunas and wellness are extremely high."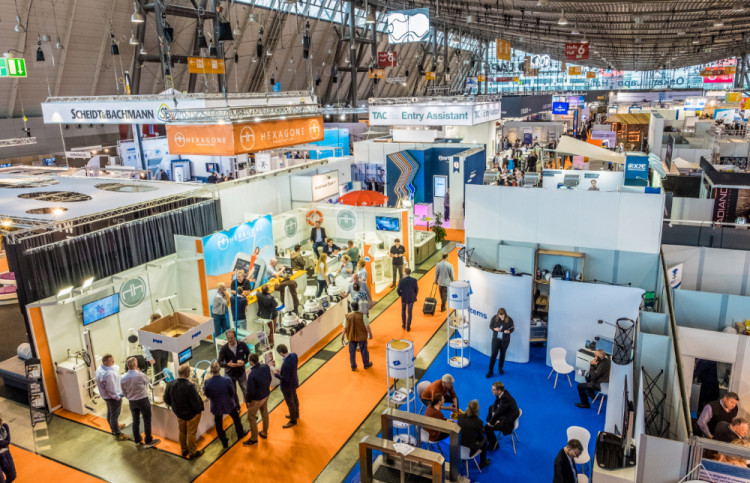 Positive response and familiar and new topics
"interbad is a success story which keeps abreast of the times with its topics and will also provide this year future-oriented momentum for the forthcoming challenges," said Claudia Döttinger, Vice President of Messe Stuttgart.
Joachim Sauter, Division Director Gastronomy, Medicine, Education and Sustainability, confirmed: "The positive response from exhibitors indicates the importance of interbad for the industry and its topics, but also the continuing significance of trade fairs."
The Project Team is currently starting to allocate floor space in the halls and search for topics for inclusion in the first-class accompanying programme of interbad. Another integral part of interbad is the Congress for Pool and Bath Technology, which will again be held in the ICS International Congress Center Stuttgart. The International Sauna Association (ISA) will welcome its members to the Congress for the first time during interbad. Another highlight will be the presentation of the Public Value Award of the DGfdB with the German Olympic swimming champion, Dr. Michael Groß as the keynote speaker on the topic of "Sport and commerce".