Mergers on a local level
In July, Fluidra and Zodiac closed their overall merger. The combined company now has 5,500 employees, a portfolio of the most widely recognized brands in the industry and a presence in over 45 countries. The new company has kept the Fluidra name and remains listed on the Spanish stock exchange.
Mergers on a local level in the different countries will be done gradually, making the maximum effort to transfer the benefits of the merger to each client.
Words of the leaders
"The opportunities in the pool industry are very exciting," said Eloi PLANES, Executive Chairman of Fluidra. "Pool and wellness markets continue to show positive dynamics with room to grow for all of us. We are very confident to be able to translate the advantages of the new Fluidra to our customers."
Bruce BROOKS, CEO of Fluidra, also highlighted: "Innovation will play an important part of Fluidra's new strategic plan. We have more than 100 new products in the pipeline and a portfolio of over 1,000 patents powered by a robust R&D program, which adds value for both customers and end-users."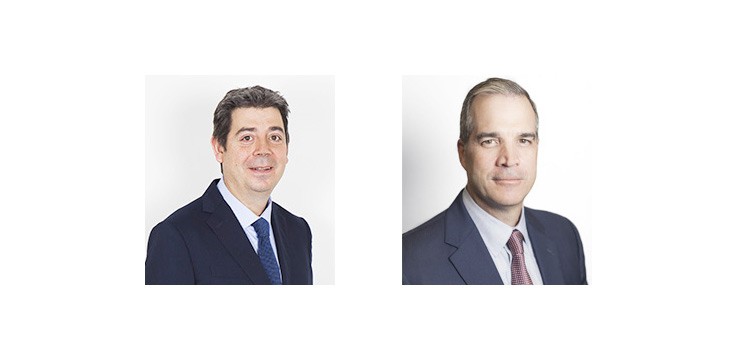 Eloi PLANES Bruce Executive Chairman of Fluidra and BROOKS CEO of Fluidra
The new map of Fluidra
The new Fluidra is now adapting its organization in the different markets, bringing its teams together, always aiming to offer the best possible service to its customers.
Here are the outlines of the new FLUIDRA map in Europe.
The Mediterranean basin
In Italy, Spain and Portugal, the teams are already together under the same roof in Bedizzole, Polinyà and Trajouce, respectively.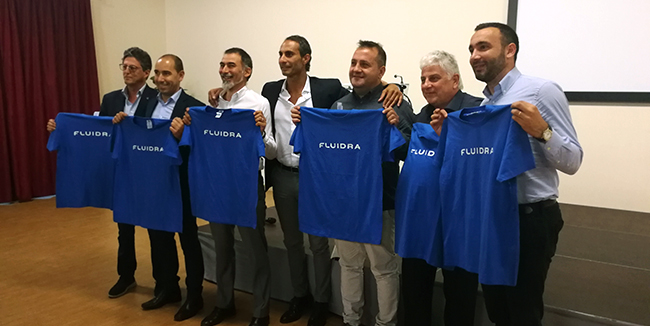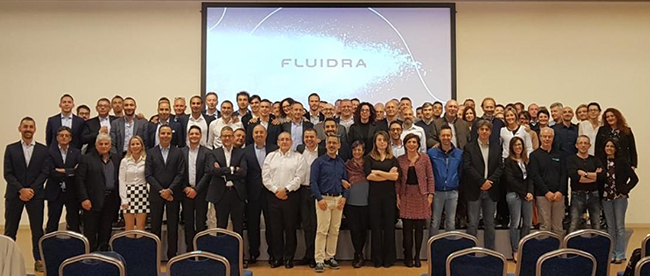 The official merger in Italy with the teams
In Germany
In Germany, the new combined organization has started to act as one although three different legal entities (Zodiac Pool Deutschland, Fluidra Deutschland and S.E.T.) remain in 2018.
Oceania and African continent
In Australia and South Africa, companies work as a single structure and the respective mergers will take place as soon as all legal and business aspects allow them to be completed.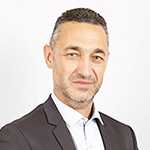 Fluidra Commercial france and Zodiac France
In France, Fluidra Commercial France and Zodiac France will remain two separate entities in 2019. Commercial activities for both are supervised by Stéphane Figueroa. Both Fluidra France and Zodiac France have been working together for several months to find the best way to offer added value to our customers.
A close cooperation
As Stéphane Figueroa says: "The goal is to be as close to the needs of our clients as possible and to offer the best products and services. The merger of our two companies is a great opportunity. The ASTRALPOOL and ZODIAC brands greatly complement one another and we are very happy to offer our clients twice as many products and brands. Together, we can go further than ever!"
Products and commercial strategy for this new season have already been defined in close cooperation and the commercial teams of both Zodiac France and Fluidra France are ready to offer the new Fluidra´s clients these high-quality products and services.