More than fifty pool professionals participated at the inauguration of the new Niveko production site in Uherský Brod, Czech Republic.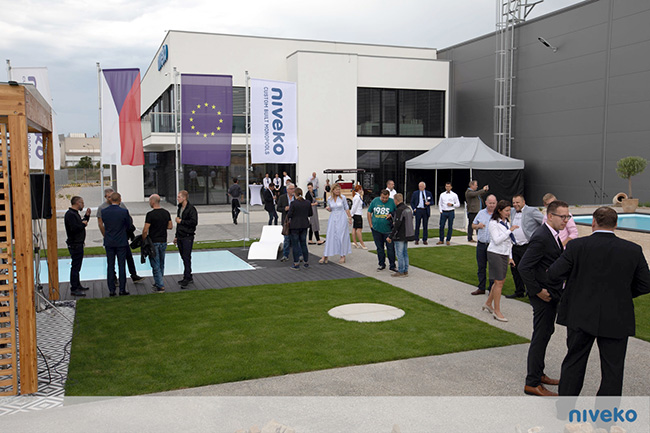 Guests came form Germany, UK, Austria, Switzerland, Sweden, Poland and Luxembourg.

The event kicked off with a short speech by Sofie Pollet, daughter of the founder of Pollet Pool Group, who recently acquired Niveko, Šimon Janča, Niveko CEO and Eddy Albrecht, CEO of Pollet Pool Group.


The program continued with the visit of Niveko premises, the outside and inside showrooms, the offices, the storage area and the production hall.
The event ended with a diner and evening party in a traditional Moravian wine cellar.