Winners of the 2017 British Pool & Hot Tub Awards have been revealed at the industry gala evening, held during SPATEX at the Ricoh Arena, Coventry (on 31st January 2017) with a guest appearance from British Paralympian Swimmer, Ellie Simmonds OBE, who presented a number of awards and received a standing ovation from the crowd in recognition of her fantastic achievements as a British Paralymic Gold Medallist and World Record Holder.
The Industry Gala evening brings together BISHTA and SPATA, the two UK industry trade associations in a joint event to highlight the achievements of the wet leisure industry, by showcasing the best examples of design, construction, installation and innovation from trade association approved companies. Along with providing a platform to drive press and consumer interest for the UK's Wet Leisure and Wellness Industry.
The evening was hosted by Rob Malone, supported by Alex Kemsley (BSPF President and BISHTA Chairman) and Richard Carrington (SPATA Chairman) to present the awards along with the awards category sponsors. The awards evening began with the re-presentation of the ISPE 2016 awards by the ISPE's President, John Cheek.

Big winners of the night were Portrait Pools and Enclosures (based in Cheshire) who won eight SPATA awards as well as The Dick Millward Trophy for Pool Contactor of the Year and the Outstanding Pool of the Year Award. Also celebrating were Cannings H20 (from Devon) who picked up two SPATA awards and three BISHTA awards, while Home Counties Pools and Hot Tubs (based in Sussex) were the overall winners of the Peter Geekie Award for Retail Excellence along with a second gold award. Not to be outdone, North Spas (from Durham), Hot Tub Suppliers (Leicestershire) and Hydropool Devon all came away with two BISHTA Gold awards apiece.
The 2017 BISHTA award winners
BISHTA Sponsors: Complete Pool Controls, Elite Spas, Spa Crest Europe and Bayroll Spa Time.

Residential Hot Tubs Below £7,000
| | | |
| --- | --- | --- |
| (Joint) Gold: Castle Hot Tubs | (Joint) Gold: Cannings H20 | Silver: A5 Spas |

Residential Hot Tubs £7,000 to £14,000
Gold: North Spas

Silver: Euphoria Lifestyle

(Joint) Bronze: Falcon

Pools

(Joint) Bronze: Welsh Hot

Tubs

Residential Hot Tubs £14,000 and Over
| | | | |
| --- | --- | --- | --- |
| Gold: North Spas | Silver: Welsh Hot Tubs | (Joint) Bronze:Hydropool Devon | (Joint) Bronze: Euphoria Lifestyle |
Swim and Exercise Spas
| | | |
| --- | --- | --- |
| Gold: Hydropool Devon | Silver: Falcon Pools Ltd | Bronze: A5 Spas |

Hot Tubs Change Lives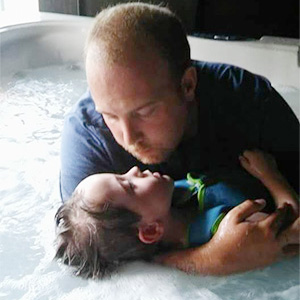 Gold: Hot Tub Suppliers

Hot Tubs in a Holiday Setting
Gold: Cannings H20

Silver: North Spas

(Joint) Bronze: Cannings

H20

(Joint) Bronze: Hot Tub

Suppliers

Hot Tub Happiness
| | |
| --- | --- |
| Gold: Hot Tub Suppliers | Silver: A5 Spas |

Showroom of the Year
| | | |
| --- | --- | --- |
| Gold: Hydropool Devon | Silver: A5 Spas | Bronze: Euphoria Lifestyle |

Best Use of Digital Media
| | | |
| --- | --- | --- |
| Gold: Euphoria Lifestyle | Silver: North Spas | Bronze: Hot Tub Suppliers |



The 2017 SPATA award winners

Residential Outdoor Pools £20,000 to under £40,000 (sponsored by Plastica)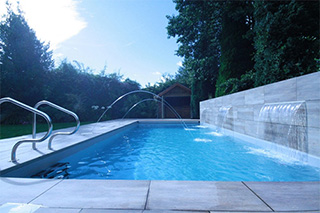 Gold: Rockingham Swimming Pools

Residential Outdoor Pools over £40,000 to under £75,000 (sponsored by OASE)
| | |
| --- | --- |
| Gold: New Dawn Pools | Silver: Asher Swimpool Centre |
(Joint) Bronze: Mermaid

Swimming Poos

(Joint) Bronze: XL Pools

(Joint) Bronze: Tanby Pools

Residential Outdoor Pools £75,000 to under £125,000
(sponsored by Pollet Pool Group)
| | | |
| --- | --- | --- |
| Gold: Tanby Pools | Silver: XL Pools | Bronze: Westcountry Leisure Pools |

Residential Outdoor Pools Over £125,000 (sponsored by Fi-Clor)
Gold: Westcountry Leisure Pools

Silver: Gillingham Pools

Bronze: Rio Pool Constructionn

Co

Residential Outdoor Pools With and Enclosure (No Sponsor)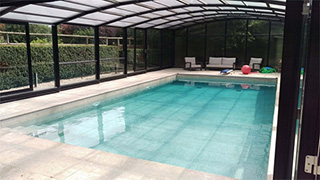 Gold: New Dawn Pools

Residential Indoor Pools Under £100,000 (sponsored by Sprayed Concrete Solutions)
Gold: Origin Leisure

Silver: Grayfox Swimming

Pools

(Joint) Bronze: XL Pools

(Joint) Bronze: Tanby

Pools

Residential Indoor Pools £100,000 to under £150,000
(No Sponsor)
Gold: A19 Pools and

Spas

(Joint) Silver: Portrait

Pools and Enclosures

(Joint) Silver: Portrait

Pools and Enclosures

Bronze: Origin Leisure

 Residential Indoor Pools £150,000 to under £200,000
(sponsored by Astralpool UK)
Gold: Portrait Pools and

Enclosures

Silver: Portrait Pools and

Enclosures

Bronze: Origin Leisure

Bronze: Origin Leisure

Residential Indoor Pools over £200,000 (sponsored by Golden Coast)
Gold: Portrait Pools and

Enclosures

Silver: Cheshire

Wellness

(Joint) Bronze: Rio Pool

Construction Co

(Joint) Bronze: London

Swimming Pool Company

Special Requirements Pool of the Year (sponsored by Heatstar)
| | | |
| --- | --- | --- |
| Gold: Whitewaters | Silver: Oyster Pools & Leisure | Bronze: Cheshire Wellness |

Commercial Pool of the Year (sponsored by Astralpool UK)
Gold: Grayfox Swimming

Pools

Silver: Portrait Pools and

Enclosures

(Joint) Bronze: Portrait

Pools and Enclosures

(Joint) Bronze: Cheshire

Wellness

Refurbishment Pool of the Year (No Sponsor)
| | | | |
| --- | --- | --- | --- |
| Gold: Portrait Pools and Enclosures | Silver: Tanby Pools | (Joint) Bronze: M Clark Swimming Pools | (Joint) Bronze: XL Pools |

Inground Residential Spas (sponsored by Fi-Clor)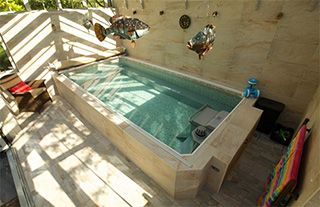 Gold: Home Counties Pools and Hot Tubs

Inground Commercial Spas and Wellness (no sponsor)
| | | |
| --- | --- | --- |
| Gold: Centurion Leisure | Silver: Cannings H20 | Bronze: Grayfox Swimming Pools |

Sustainability Award (sponsored by Calorex Heat Pumps)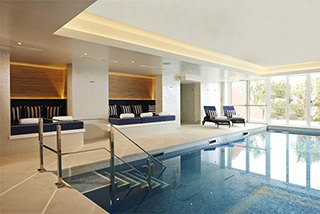 Gold: Cannings H20

The Peter Geekie Award for Retail Excellence (sponsored by Certikin International)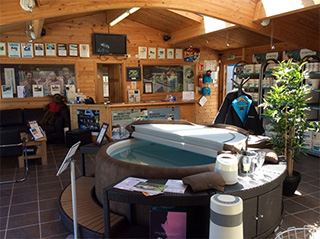 Winner: Home Counties Pools and Hot Tubs

Paul Kite Award for the Pool Star of the Year (sponsored by Nsure)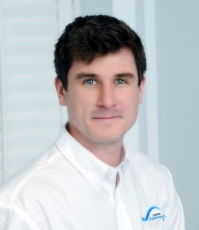 Winner: Jason Beirne (London Swimming Pool Company)

The Dick Millward Trophy for Pool Contractor of the Year


Winner: Portrait Pools and Enclosures

Outstanding Pool of the Year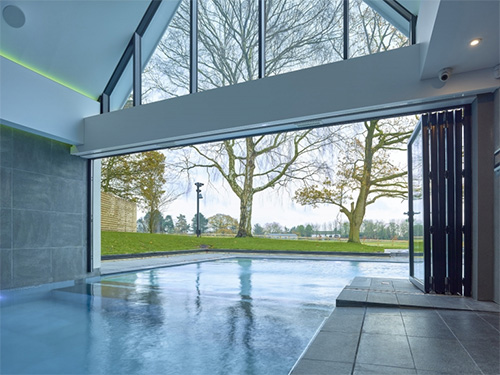 Winner: Portrait Pools and Enclosures
All the 2017 SPATA awards winners here