The prestigious Ricoh Arena, in centrally located Coventry, is ready and primed to host the UK's number one wet leisure Exhibition (Tuesday Jan 31st to Thursday Feb 2nd) for the biggest and best event in its 21-year history. Now sold out of Exhibition space, the organizer, Michele Bridle, and her team, are looking to replicate and surpass 2016's 28 per cent increase in visitor numbers by curating a barnstorming Show.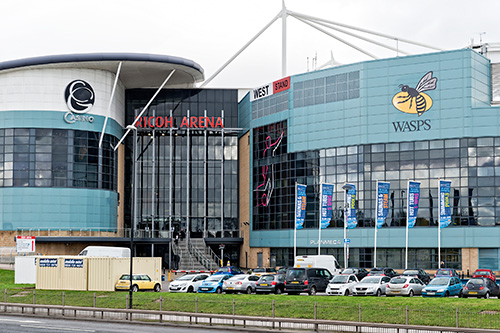 Moving, for the first time in its 21-year history to a mid-week slot, the Show is coming of age with a new look and feel that befits its leading status.

Camaraderie

All representatives of the global wet leisure community will gather together under one roof for what promises to be a spectacular Show.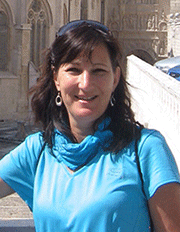 Michele Bridle
Organiser, Michele Bridle says: "Speaking to exhibitors, there is a tangible 'feel good factor' about the forthcoming Show. SPATEX is as much about three days of networking as it is about seeing new products, and gaining invaluable free training and education."

All visitors and exhibitors are warmly invited to join us in celebrating SPATEX's milestone anniversary on Wednesday February 1st at 5pm in the Ricoh Arena Clubhouse bar for free drinks, food and a lot of fun. Stay the night and see SPATEX at your leisure. Go to www.spatex.co.uk to see the great discounted rates we've brokered with nearby hotels.

Healthy competition

See the new products and latest innovations for the 2017 pool season first at SPATEX. With a line-up that numbers over a hundred top quality exhibitors, drawn from Europe and America's leading manufacturers and suppliers, this is the one and only time in 2017 that ALL sectors of the wet leisure Industry will gather in the UK. See the impressive exhibitor list.

Update your skill set

In conjunction with the Institute of Swimming Pool Engineers (ISPE), we've organised the best double seminar and workshop programme to date, offering FREE education and training that is unmatched anywhere in the world. You can rest assured the traditional subjects will all be covered but in addition there's some brand new topics. Here's a taster:
Swimming ponds and natural swimming pools have hit the European headlines of late so we've invited board member of the British Association of Natural Swimming Pools, Tim Evans, to give an introductory talk on the subject on Wednesday February 1st (12.30-13.30) in Arena 2.

For all lovers of rugby, Wasps Rugby Club Deputy Chairman, Nick Eastwood is giving a talk on Tuesday January 31st at 2pm in Arena 2 on Increasing Your Profitability – maximising leisure facilities and building a brand: the Wasps story.
Attendees of the workshops receive CPD points and certificates of attendance.
Further details on these and all the other seminars and workshops can be found HERE.

DON'T FORGET: SPATEX is offering a FREE TAXI from Birmingham Int. Airport (just 20 minutes away) for all international visitors. Please email Helen in the SPATEX office [email protected] (T: +44 (0) 1264 358 558) with your flight details and she will do the rest.

The Ericsson Exhibition Hall, Ricoh Arena, Coventry CV6 6GE is easy to get to - just 500 yards off the M6 and within two hours commuting time of 75 per cent of the population, it offers 2000 free on-site car parking spaces plus a new on-site train station.
Press Release