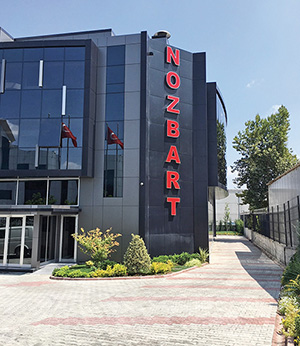 Tüm Plastik, with the brand Nozbart, continues to reinforce its 45th year presence in the sector with new investments.
The Company will meet New Year in its new head office located in Kırac – Istanbul.
Since 1971, the Turkish manufacturer has been specialized in design, production and sales of all installation connectors and equipment, including pumps, ball valves, butterfly valves, check valves, unions, filters, fittings made of plastic for water treatment, swimming pool or decoration pools and every kind of fluid transfer lines.
Exporting to more than 65 countries, Tüm Plastik aims to supply a wide range and a better quality service to its national market and to the world.
Using developping technology, knowledge and expertise of 45 years, the company is dedicated to meeting the customer's demands.