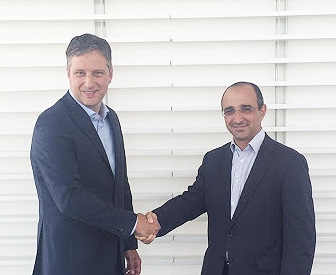 Mario SIGMANS Pdg de SIBO and
Enric CABRE Directeur Général NWE FLUIDRA
SIBO is a leading company in swimming pools and aquatic installations with a major presence in the field of distribution in the Benelux countries and Germany. Fluidra has acquired 70% of the company in two payments. At the time of signing the deal, 5.7 million euros were paid, with the remaining amount deferred until 2018, based on the results achieved in 2017.
This transaction will allow Fluidra to strengthen its presence in northern Europe, boost its growth in this strategic area and add a new product category to its portfolio, bio-pools, a type of pool that is becoming increasingly popular in northern and central Europe.
Fluidra will control SIBO, a point of reference in the Benelux market's distribution of equipment and parts for aquatic gardens, ponds and pools, by acquiring 70% of its capital.

With sales of nearly 17 million euros and an EBITDA (Earnings Before Interest, taxes, Depreciation and Amortization) of 2 million euros, as a company based near Eindhoven this acquisition will facilitate access to different markets in northern Europe, mainly the Benelux countries, a potential market of 50 million euros per year, with over 230,000 residential pools installed.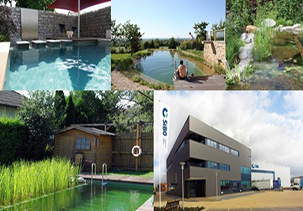 Furthermore, SIBO is an international leader in bio-pools, which are biological or natural pools, an eco-friendly product that is on the rise in northern Europe, where it is calculated than one out of every ten new swimming pools is a bio-pool. With about 100,000 bio-pools in place across Europe (still less than 2% of all residential pools), this is now a clear market trend undergoing expansion towards other countries where Fluidra does business.
Eloi Planes, Fluidra's Executive President, explains: "We are happy about this acquisition, because it fits into Fluidra in two different ways: providing a geographic presence and adding to the product portfolio. Thanks to SIBO in the Netherlands, we are shoring up our position in northern Europe and will be able to offer natural swimming pools throughout our entire network."

This acquisition forms part of the road map designed within Fluidra's Strategic Plan.