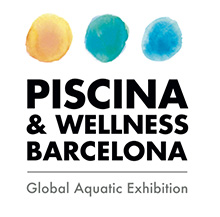 In total, 262 direct exhibitor companies and 12,800 m². This is the business offering and size that the Piscina & Wellness exhibition expects to offer at its next edition, which will be held on 13-16 October at Fira de Barcelona's Gran Via Exhibition Centre. This will mean an 11% growth in the number of direct exhibitors and contracted surface area compared with 2013.
This level of contracting is a clear sign of the international interest generated by the Spanish swimming pool market and the high investment in water-based facilities and wellness equipment by the tourist industry.
With still 3 months to go, the exhibition has already exceeded the previous edition's contracted surface area, with confirmed attendance by leading brands in each of the exhibition's three theme areas: residential swimming pools, wellness & spa, and public swimming pools, which include sports and recreational facilities.
Organised by Fira de Barcelona in partnership with Asofap, it will be attended by exhibitors from 25 countries. After Spain, the country with most exhibiting companies is China, followed by France, United States, Netherlands, United Kingdom, Germany, Belgium and Turkey. In this sense, the exhibition retains one of its great identifying features: its internationality, with more than 60% of the exhibitors coming from foreign markets.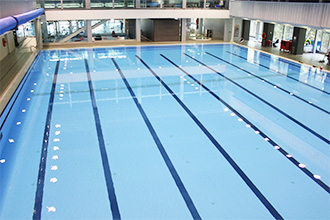 With its extended offering, the exhibition's organisers - thanks to cooperation agreements signed with the Royal Spanish Swimming Federation, the
Spanish Federation of Camping and Holiday Park Companies (FEEC) and the Spanish Federation of Municipalities and Provinces
- are working hard to attract new demand segments related with sport, tourism, health, leisure and wellbeing, without neglecting the professionals who traditionally comprise a large part of its visitors: architects, engineers, builders, installers and distributors of swimming pool and wellness material and equipment.
The high proportion of visitors from abroad (37% in the 2013 edition) is another factor that draws exhibiting companies, creating opportunities for business contacts with professionals from around the world that will help boost their exports. Morocco will be the guest country at this year's event. It is also planned to organise business meetings between foreign exhibitors and visitors and business rounds with "hosted buyers" –buyers invited by the exhibition– from almost a score of countries, mainly from Europe, the Mediterranean area and Latin America, but also from growing Central African countries. As Eloi Planes, chairman of Piscina & Wellness Barcelona's Organising Committee, explained, "the Exhibition's internationality is still one of its cornerstones, helping to fuel export growth, foster international business relations and promote experience and know-how exchange among professionals from different countries. The swimming pool industry is evolving; increasingly innovative and more sustainable, with a closer association with wellness, it is currently perceived as a resource for offering new experiences to users."
Greater presence of wellness
In fact, this year, there is more focus on wellness. Not only has it been added to the exhibition's name but its presence in the exhibition offering and the activities has increased by 15%. Thus, the exhibition will host the second edition of the Wellness & Spa Event, an international forum which will bring recommendations for increasing the financial return of wellness centres, attended, among others, by architects, consultants, business owners and managers of centres in various countries. This event includes a number of networking spaces among delegates and speakers to foster experience exchange and explore the areas of discussion in greater depth.
The exhibition will also recreate a fully functioning wellness centre, designed and equipped with the latest solutions supplied by the exhibiting companies. "This area will provide visitors an opportunity to see, touch, understand and experience the key materials, equipment, products and services for the wellness business. As an example of a profitable, eco-sustainable wellness centre focused on the new consumer's preferences, this space will act as a source of inspiration, enabling prospective buyers to see how the latest innovations in wellness that will be featured at the event can be applied in real life," explained Josep Jonàs, Piscina & Wellness Barcelona's director.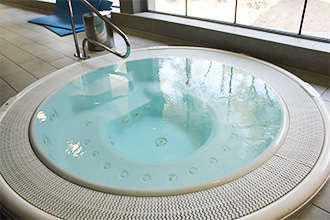 This year, there will be the
Innovation Zone.
This is a cross-functional area which will transform the exhibition into an industry hub, offering a range of activities on internationalisation, financing, technology (Internet of Things) and innovation. There will be interviews and business meetings with international buyers, coworking spaces, and presentations and talks. There will also be an area for displaying the trade fair's most innovative products and services, together with a speaker corner where selected companies will give technical presentations. In addition, from 15 October onwards, the products and facilities that have won the
2015 Piscina & Wellness Awards
and their European counterparts, the
EUSA Awards
, will be exhibited, with an award-giving ceremony hosted by the exhibition.
Piscina & Wellness Barcelona will also host lectures and seminars, including the second edition of the Waterpark Symposium, in partnership with the European Waterpark Association (EWA) and the World Waterpark Association (WWA), which will address the safety regulations and efficient management of recreational facilities in water parks, hotels and campsites. For its part, Asofap will organise training courses for swimming pool installers and point-of-sale professionals.
Lastly, with the Barcelona Experience programme, the exhibition will provide the opportunity to see some of the city's most innovative facilities. There will be visits to wellness centres, water parks and demonstrations of water sports in the city's swimming pools, in the latter case thanks to the cooperation agreement signed with the Royal Spanish Swimming Federation.