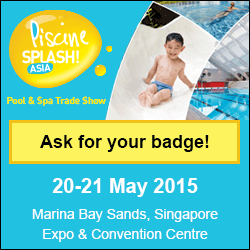 Leading pool and spa retailers and suppliers from around the world will gather at the Marina Bay Sands in Singapore on the 20 – 21st May 2015 to showcase the latest innovation in the industry, and present their products and services to a targeted audience of more than 1,500 trade show visitors.
More than 60 companies from 13 countries will be exhibiting, including market leaders Pentair, Fluidra Singapore, Procopi, Australian Innovative Systems, Haywards Industries, Maytronics, Teamhorner and Waterco Limited.
The full exhibitor list is available here.
To assist visitors with planning their day at the show, buyers can now plan their route between exhibitors, using a new feature on the website, allowing for a seamless visitor experience.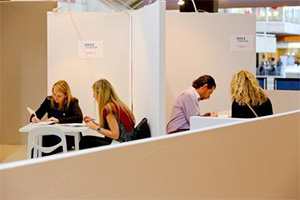 The organisers have announced a new feature designed to make the most of face to face time, and increase business opportunities for both visitors and exhibitors.
The new "Speed Business Meetings" will facilitate networking at the event, and provides exhibitors with a targeted audience of buyers, shortening the decision making process with the aim of increasing sales.
GL events will introduce the winners of "The Pool Vision award for 2014", organized in partnership with Archi-Europ Group.
Swimming pool projects are selected from many countries around the world and are judged from technical and aesthetic standpoints, water treatment, coverings, accessories, spas etc…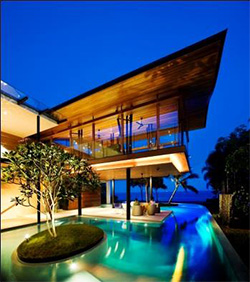 There will be a winner in the Asia selection, for each of these categories: Private pool, Public or Hotel pool and Spa. Two projects in each category will be presented and the winners will be announced during the exhibition.
Piscine SPLASH! Asia is expected to attract buyers from more than 30 countries, including Singapore, Malaysia, Indonesia, India, Vietnam, Thailand, Sri Lanka, Philippines, Hong Kong, Australia, Cambodia, Myanmar and Bangladesh.
Visitors can now register online at piscinesplashasia.com.
Press Release