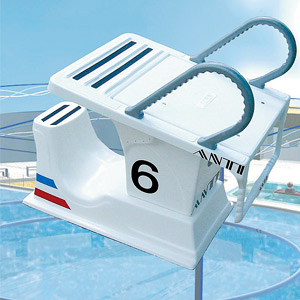 Australian company Anti Wave is celebrating 44 years of supplying high-performance aquatic equipment to pools in over 150 countries.
Having patented and supplied the 'Anti Goal' for water polo at the Munich 1972 Olympics, the company patented the Anti Wave Swimming Racing Lanes, which were selected for the 1975 FINA World Championships in Colombia.
Its swimming starting-block Track Starts have been used worldwide since their introduction at the 2008 Beijing Olympics.
Anti Wave International says it is now the largest global maker of high-performance swim and water polo equipment. Licensed production is now undertaken in eight countries.