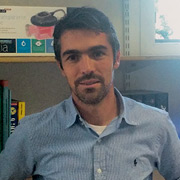 Jeremy VAUQUELIN
To accompany its growth and strengthen its organization, CCEI has recruited Jeremy VAUQUELIN for the post of Managing Director.
He obtained an engineering degree (at INSA, Lyon), and had initially joined the company in 1999, participating, in particular, in the implementation of the ISO 9000 quality certification. In 2008, he joined a company that specialized in the construction of wind and solar power plants. Armed with this experience and an MBA in business administration, he now returns to the company bringing with him his rigour and skills to help to further improve the quality of products and services offered by CCEI. He will be working, of course, in close cooperation with existing shareholders Emmanuel BARET and Muriel FRIEDMAN.
Furthermore, Florian BIANCHINI who has obtained a Masters 2 in Communications is now taking over the management of marketing and communications. His principal mission is to raise awareness of the strengths of the products and make the offer, very extensive, clearer and more coherent to pool professionals.