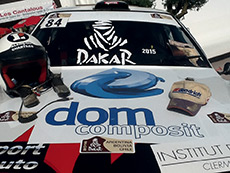 DOM COMPOSIT is taking part in the Paris-Dakar rally in 2015, a tough rally where close-knit teams have to meet every challenge.
It is a wonderful partnership for the French company that has chosen to accompany Team MD, and in particular, the Martin Gomez team.
The pool-constructor is proud to be associated with the heart surgeons of the Mécénat Chirugie Cardiaque, a great cause, who are also accompanying this crew.
The rally starts on 4th January 2015 in Lima, Peru, and will drive through Peru, Chile and Bolivia.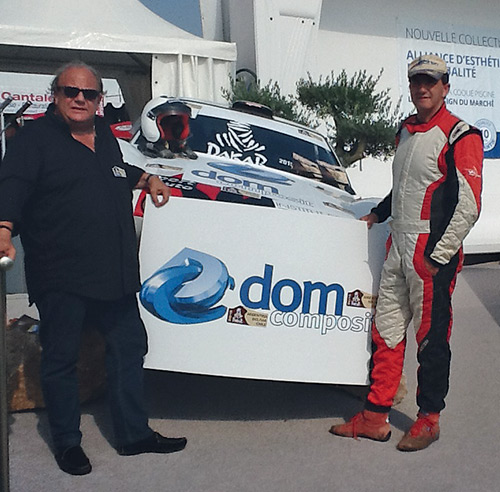 Serge JAMES and Jean-Luc MARTIN