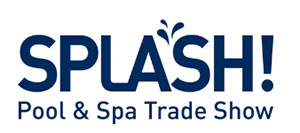 Australian Pool and Spa Trade Show, SPLASH!, has announced The World Aquatic Health Conference (WAHC). The conference will be held for the first time in Australia in conjunction with the trade show on 17 – 18 July 2014 at Jupiters Casino on the Gold Coast, Queensland.
The WAHC is sponsored by Australian Innovative Systems (AIS), Swimming Pool Retail Association Australia (SPRAA) and BioLab, who are bringing together a dynamic group of world-renowned experts spotlighting the latest advances in science, industry and regulations to provide a safer, healthier aquatic experience. The WAHC will attract delegates throughout Australia to learn and be able to network with government and industry professionals.

Tom Lachocki, Chief Executive Officer at the National Swimming Pool Foundation and presenter at the World Aquatic Health Conference, is looking forward to the first Australian WAHC, saying "We are excited Australia's leaders are expanding education and exposing opportunities for industry and government by bringing the WAHC down under".

The WAHC is a part of the expanded educational program for SPLASH! show in 2014. The announcement will include a week long educational program featuring:

- 14 - 15 July: NSPF Swimming Pool & Spa Service Course
- 16 - 17 July: Variety of Industry seminars
- 17 - 18 July: The World Aquatic Health Conference

The week will conclude with the post show Andrew Simons Golf Day. The day introduced a new format of networking with a chance to win a golf trip to Las Vegas. Plus for the first time, the black tie national SPASA Australia Awards Dinner will be held throughout the week.

SPLASH! has the support of the leading companies in the industry, with ASTRAL POOL as Platinum Sponsor, BIONISER as Gold Sponsor, EAGLES as Silver Sponsor and over 100 exhibitors in the trade show from Australia, New Zealand, China, North America and Europe.

2014 Exhibition spaces to the SPLASH! Pool and Trade Show are sold out for 2014.