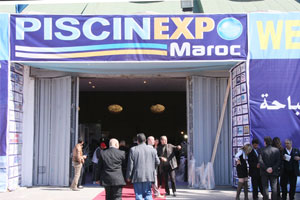 The Piscine Expo Maroc exhibition celebrates its 5th anniversary on 5th March 2014, with a host of exhibitors from across Morocco and abroad.
The exhibition affirms its success in Africa and the Arab world, standing out as a leading name in Pool, Spa & Well-being exhibitions in the Middle East.
This success was buttressed by the ideal geostrategic position of the country in the region, bordered by the Atlantic and the Mediterranean.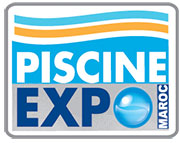 The Pool & Spa industry is also growing steadily, reinforced by a favourable climate, a major asset in this industry, as made evident by construction sites across the country. The political stability of the country, combined with its sustained economic development, assures it of a bright future.
From 5th to 8th March 2014 Casablanca will welcome exhibitors and visitors from several countries around the world.
In 2013 the exhibition registered 10,000 visitors, professionals and private individuals alike, and intends to do even better this year!