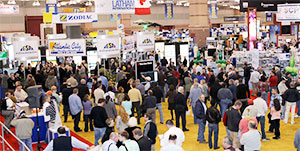 Online attendee registration for the 2014 Atlantic City Pool & Spa Show is now open. The Show will take place January 27‐30, 2014 at the Atlantic City Convention Center in Atlantic City, New Jersey. Education courses will begin on January 27 and run through January 30. Exhibits will be open from January 28 to January 30.
Online registration is available at the Show website here. Registering in advance will save attendees not only money, but allow attendees to make the most out of there Show experience by planning both their education course schedule and exhibitor meetings before the Show starts.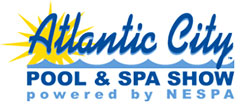 "Coming out of the Show last year, there was a resounding feeling that the pool & spa industry was making a rebound from the recession of the past few years," said Trish McCormick, Show Manager.
The Show's Educational Conference will feature more than 50 technical seminars giving attendees the beginner, intermediate and advanced training for they need for their entire staff. The Show has partnered with the Association of Pool & Spa Professionals, the National Swimming Pool Foundation and the National Plasterers Council to provide certification courses to help attendees take their careers to the next level.
The Business Education Program has over 25 courses focused on getting attendees the answers to the business questions that have been keeping them up at night. Topics include online marketing tools, inventory management and employee management strategies.
New for 2014, the Show will offer a Pool & Spa Show App that can be downloaded to any Android or Apple device and allows navigating efficiently on the Show.
Visitors will be able to bookmark the exhibitors they'd like to visit and even send out an
email to schedule a meeting time.
More information can also be found on Twitter at and on Facebook.
Here is the plan of the Show and list of exhibitors
A Special issue of Le JUSTE LIEN, in English language
will be distributed for free in the aisles of the Show.
You will be able to join Michele RAVIZZA, our correspondent present at the Show,
by phone: + 420 602 25 29 68, by email at [email protected]
and on skype at: mikirav