Piscina Barcelona, Wellness Barcelona and Leisure and Sports Facilities will be the three areas that will be featured in exhibits at the event, from October 15th to 18th 2013.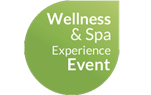 This 11th edition will also host the Wellness & Spa Experiences Event, a congress that will bring together international wellness experts.
Moreover, Piscina Barcelona will coincide with Body Life, a show dedicated to fitness equipment. In 2011, Piscina was attended by 19,000 trade visitors, 45% of them foreign from 110 countries, such as France, Italy, UK, Sweden, Israel, Turkey, Russia, Germany, USA and Brazil.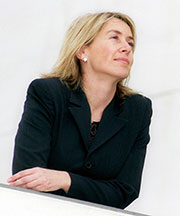 Isabel Piñol -
Directrice de Piscina Barcelona
According to the show's director Isabel Piñol: "Piscina Barcelona has evolved into a show that integrates all water-related markets, such as residential swimming pools, wellness and sports and recreational aquatic facilities, under a brand new concept: Barcelona International Aquatic Exhibition."
Since its first show in 1994, Piscina Barcelona has contributed to boosting one the country's most solid markets: with a stock of over 1.1 million private family swimming pools, Spain accounts for 7% of the world market, being fourth in the ranking of total number of pools on the planet and second in Europe.
Innovation and sustainability will be the stakes of the Show, with three basic elements: maximum energy efficiency, use of eco-smart materials and optimal integration of the surroundings. In order to ratify its commitment to sustainability the show has moreover created the Piscina Barcelona Awards awarding two of the best innovative initiatives that guarantee sustainability in the fields of swimming pools, wellness and sports and recreational aquatic facilities will receive an award.