With a whopping 80 per cent of stand space already sold, the new-look SPATEX 2014 (Sunday February 2nd to Tuesday 4th) at the Ricoh Arena is well on track for being the best yet.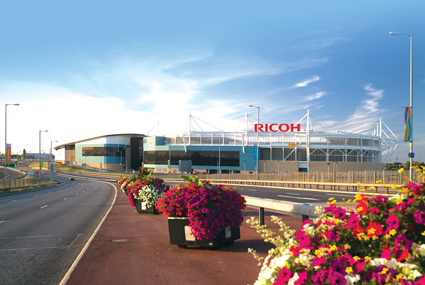 "We are planning on SPATEX 2014 being bigger and better than anything that has gone before in the Show's illustrious 18-year history and we have got off to a flying start," says Organiser, Michele Bridle. "The Arena's central location, just 500 yards off the M6 and within two hours commuting time of 75 per cent of the population, offers unparalleled, purpose-built exhibition facilities and it is this which has captured the industry's imagination. The train journey from Birmingham International airport to Coventry station takes approx 15 minutes with trains running every 10 minutes and
the Ricoh is only 90 minutes away from Heathrow Airport.With free unlimited parking; special lifting rates and quick and easy unloading in the purpose-built Jaguar Exhibition Hall, it is ideal for all sectors of the industry, no matter how far-flung they may be." MD of Catalina Spas Ltd, Stephen Crabb, typifies the views of many in the industry: "At Catalina we are all looking forward to the move to the Ricoh Arena in 2014. Brighton has been very good for us over the years but we feel a change will provide the organisers with a new 'story' that will, without doubt, generate interest and, we hope, a good following and support from our industry. We must remember that SPATEX's profits support and promote our industry. We are looking forward to the Exhibition being all on one level, with the promise of a fast and easy build up and break down. Catalina is confident it will allow SPATEX to grow and encourage more exhibitors and visitors. Well done SPATEX – let's make it an event to remember!"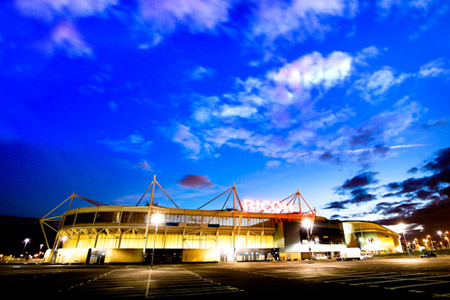 Aside from "Being By the Industry, For the Industry", SPATEX is often talked about as being "The Exhibition which attracts the experts" and ISPE (the Institute of Swimming Pool Engineers) will once again be holding its regular programme of technical workshops, focusing on a wide range of current and highly relevant subjects, with an emphasis on saving money, energy and water. And, with the backing of all the major distributors, SPATEX is holding a unique dedicated Leisure Operator's Day on Tuesday February 4th, consisting of valuable training and workshops for managers and leisure operators from leading industry experts.
Secure your place at the wet leisure industry's show from Sunday, February 2 to Tuesday, February 4 2014 at the Ricoh Arena, Coventry. Visitor Pre-Registration and Book A Stand for SPATEX 2014 is now open at www.spatex.co.uk. If you require further information, contact Michele or Helen in the SPATEX office (T: 01264 358558, [email protected]) or Michele ([email protected]) who will be delighted to help.