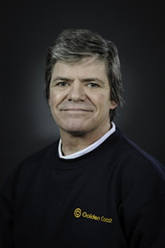 Roy Almond
Leading independent pool and spa equipment distributor Golden Coast has appointed electro-mechanical specialist Roy Almond to its technical team to strengthen the company's in-house expertise in control panels.
Roy's 35 years of engineering experience cover a wide range of settings, and he brings a varied range of skills to Golden Coast, including a good knowledge of hydraulics, pneumatics and PLC systems.
His appointment follows the launch of Golden Coast's bespoke control panel service which allows installers to fully customise control panels to meet the needs of their businesses and their customers.
Golden Coast managing director Jamie Adams said: "No two customers' needs are ever the same – no more so than when it comes to control panels. In recent years, we've seen more and more installers turn to our engineers for help in meeting their customers' requirements."
"With his technical expertise and years of hands-on experience, Roy is more than capable in ensuring that we will meet every specification and need."