Independent wet leisure product distributor Golden Coast is spreading the message that 'if you can sell pools, you can sell saunas', as part of its ongoing package of resources to help dealers' businesses grow. In particular, Golden Coast is encouraging dealers to expand into the sauna market (Golden Coast has enjoyed a 30-year relationship with premium sauna manufacturer Tylö), as it believes the skills, equipment and facilities needed to sell, install and maintain saunas are very similar to those needed for pools and hot tubs. There is also a huge overlap in the customer base, says the company: the most obvious buyers of saunas are the pool companies' existing customers.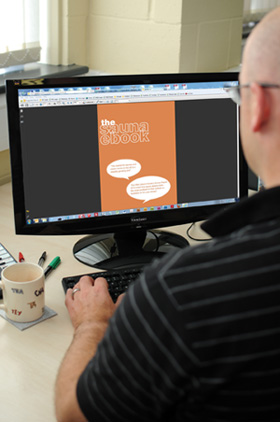 A convincing case for this business opportunity is given in a free eBook, downloadable from the Golden Coast website www.golden.co. Managing director Jamie Adams explains: "Sauna business in the UK has been increasing by 10% per annum over the last decade. A company with its own showroom, working as an authorised Tylö dealer and using the recommended SRP, will make a gross profit of 40% on each sauna sale – and customers will expect to pay between £2500 and £25,000 a time."

Golden Coast says that customers are much more likely to buy if they can look, touch and feel. With this in mind, it has put together a Tylö 'virtual' sauna display which gives a real flavour of the sauna experience without taking up valuable showroom space. The display is 2.3 metres high and just 1.5 or 2.0 metres wide – depending on whether the single unit with one mounted poster or the double with two posters is chosen. The kit contains everything you need to set the sauna scene – from the shelving and furnishings to the heater, sauna stones, buckets and ladles, hourglass and a collection of essential oils – and the company says it is 'attractively priced'.


"Whatever you do, now is not the time to stand still," says Jamie Adams. "But while there are many possibilities for diversification, if you move into areas only loosely associated with your core business you may damage your image as a wet leisure specialist. That's why the sauna market, which is such a good fit with the pool business, is the ideal direction in which to expand."