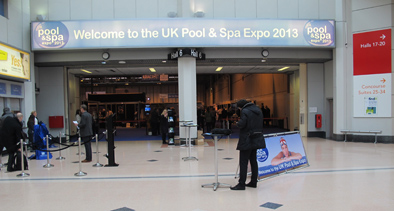 The organisers of the UK Pool & Spa Expo 2013 have said the new event at the NEC got off to a "flying start", confirming a claimed total of over 1600 visitors.

Commenting on the professional approach of the exhibitors in making the launch event a success, event director Claire Saunders said: "We have had a wonderful response from exhibitors and peers on how our first event went and have had some great feedback on how to improve on this year's offering."

She continued: "UK Pool & Spa Expo was created after a want from industry – they weren't satisfied with previous marketing opportunities and wanted something strong to support. We believe we have offered this – we are also aware that with another event taking place in 2014 the market may be split. I would like to assure industry that we will continue to communicate with the trade associations supporting this sector to look at creating a strong platform for the UK wet leisure industry to be proud of."

Claire Saunders says 1100 sqm of space has already been rebooked for 2014's event at the NEC, which will run in conjunction with 'The Spring Caravan & Camping Show'.