The organisers of UK pool and spa trade show Spatex have announced that visitor numbers for the first two days of this year's event were up 17% on those for 2012.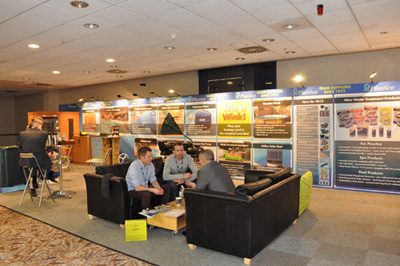 Trade visitor attendance was up 10.7% on 2010, while attendance from installation, maintenance and retail businesses was also up 10.9% since 2009.
According to official figures, a third of trade visitors were wet facility operators, while 65% of visitors were directly involved with purchasing products and services – up from 26% in 2010.
Subjectively, the show was busier than in recent years, and the entrance area and new products section were definitely a big improvement. A number of visitors and exhibitors agreed there was a definite buzz that was missing in previous years.
Among them were Tony Line of London Swimming Pool Co. Ltd, who commented: "The layout, particularly the entrance and immediate area, was dramatically improved and very welcoming. Another improvement was area lighting which made the show areas so much more visually exciting."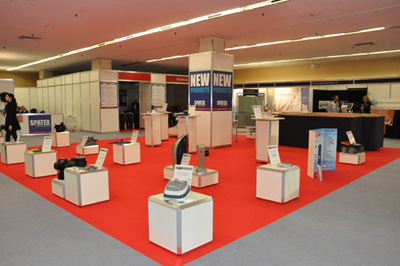 Established exhibitor Tony Welsby of Spa Crest Europe was also very positive: "Spatex 2013 exceeded all of Spa Crest Europe's expectations. We had more visitors to our stand and more leads (both in numbers and in quality) than any previous Spatex show."
Finally, first-time exhibitor Douglas Deans of Poolpod said: "We had lots of interest on our stand, did loads of networking, and secured some really good leads."
The 2014 Spatex show will be held at the Ricoh Arena, Coventry, on 2-4 February.