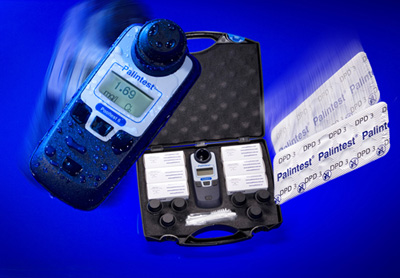 Palintest are the leaders in water analysis technology with over 50 years experience of manufacturing reliable and easy to use systems for measurement of water quality in both public and private swimming pools and spas.
In the 1950s, Dr Tom Palin developed the original DPD methodology for control of breakpoint chlorination. This became known as the Palin system and is now used worldwide to differentiate the forms of chlorine present during the disinfection process.

Palintest is also proud to have provided the pool chemistry testing equipment for premier international events such as the Sydney 2000, Beijing 2008 and London 2012 Games.

Following on from their success in other major European countries, Palintest are represented within the Italian market by Chemartis SRL and hope to strongly develop both sales and growth in the coming year. With expert training and knowledge, Chemartis will also be the dedicated service centre for Palintest photometers within Italy from February 2013.

For further information please visit the Chemartis stand (B 82) at the upcoming Forum Piscine Exhibition in Bologna from the 21st - 23rd February 2013.