Paralympic swimming gold medal winner Ellie Simmonds has officially opened a 1930s East London swimming pool following a £16.5 million refurbishment.
The Grade II-listed building at Ironmonger Row had closed for refurbishment in May 2010, and was fully reopened to the public before Christmas.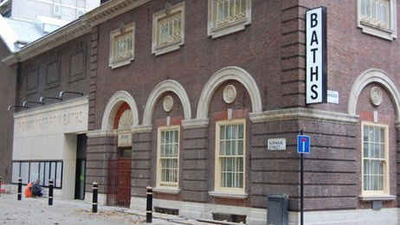 The refurbishment includes a full restoration of the main pool, with improved water circulation and a healthier swimming environment; a new training pool with a moveable floor to improve access for learners and disabled people; restoration of the Turkish baths and a new expanded spa area.
The Ironmonger Row Baths originally opened in 1931 as a wash-house for local people, at a time when more than 95% of local households did not have a bath. The swimming pool was added in 1938.
Islington councillor Janet Burgess commented: "The new-look Ironmonger Row Baths is an exceptional place for residents to swim, exercise and relax, and a lasting legacy of this Olympic year."